After Police Investigation Opens, Texas Judge Responds To Beating Video: 'It's Not As Bad As It Looks On Tape'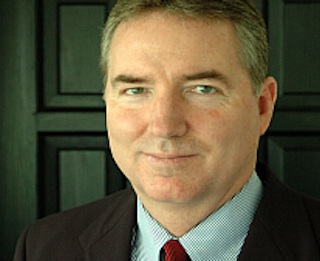 Last night, a seven year old video showing a 16 year old girl getting whipped by her father, a Texas family court judge, went absolutely viral. Internet users, especially those on the social link site Reddit where the video first caught attention, rallied to call attention to the apparent abuse and seek action against the judge, William Adams. Since then, after a police investigation has been opened, both Adams and his daughter have spoken about the tape, with him claiming the beating was "not as bad as it looks on tape."
Local television network KRIS in Corpus Christi spoke to both father and daughter.
"On the phone from outside the Coastal Bend, Hillary Adams says she uploaded the video to bring attention to the problems she says she had when she was younger.
'It had happened before, and had been escalating," Adams said. "I set up a camera, and I caught it.'
Adams says she was downloading music from a peer-to-peer networking site, something she says her father had forbidden, before the incident happened.
'My father's harassment was getting really bad, so I decided to finally publish the video that I had been sitting on for 7 years,' Adams said.
Adams says the abuse happened for years, but she never thought it was unusual.
'I thought abuse at some level was normal,' Adams said."
From her father:
"Judge Adams told us, 'It happened years ago.. I apologized.'
When asked if he thought the conduct in the video was excessive, Judge Adams said, 'It's not as bad as it looks on tape.'
Judge Adams also informed us he has already contacted the Judicial Review in Austin and "more will come out" during the investigation."
In our post on the story this morning, we mentioned that Internet users had been particularly focused on the story and then many of the top comments on Reddit detailed how to bring it to police attention. Apparently, many of them did just that as the official Aransas County website has released this news release:
"NEWS RELEASE
County of Aransas, 301 N. Live Oak, Rockport, Texas 78382
Aransas County Judge C. H. 'Burt' Mills, Jr., 361-790-0100
FOR IMMEDIATE RELEASE
November 2, 2011
ARANSAS COUNTY, TEXAS – Judge Burt Mills has today announced that Aransas County is aware of the video posted on YouTube regarding County Court-at-Law Judge William Adams, and the matter is now under review by the Police Department. Please refrain from communication with County offices or the Sheriff's Department on this matter until the review has been completed. Calls, emails, and faxes only create disruptions for other ongoing county business. The public's cooperation would be most appreciated."
KRIS is also reporting that Judge Adams has received death threats.
Watch a news report from KRIS below:
(h/t Gawker)
Have a tip we should know? tips@mediaite.com