Just What Occupy Wall Street Needs: One Thousand Harmonicas Will Be Distributed On Saturday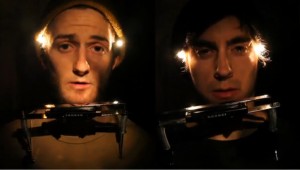 If you're the type to get annoyed by the shouting, demonstrating, marching, human microphining and just the general buzziness happening down at Occupy Wall Street, and also have very little appreciation for the harmonica, you might want to get as far away from New York City as possible on Saturday.
Asher Danziger and Michael Meyer, known as "Being Beings," have been soliciting donations on Kickstarter.com since late October, asking for $1 donations and hoping to bring harmonicas to the protesters on Nov. 5. So far, they've collected enough money to supply about 1,200 harmonicas to occupiers:
There seems to be no better way to illustrate a unified people, then to give the breath of each individual a voice. With basic harmonicas, we can give this movement sound.

As thousands of people step together and breathe together, the sound that we emit will be impossible to ignore or argue, because it lacks words that can be skewed or manipulated.
They even include "Basic Harmonica Instruction" for the day:
1. Keep your breathing on the "low" end of the harmonica.
2. For rhythm, follow your inhale and exhale that is normal for you when you take deep breaths.
For lovers of protests and harmonicas (or one of the two), there's good news — according to the Kickstarter page, donations will be accepted until around 4:30 p.m. on Thursday. And if you can't make it to Zuccotti Park, you can at least let your heart be warmed knowing that you supplied someone with their very own harmonica (the original goal was to get 10,000 harmonicas paid for). On the flip side to that, by donating just one dollar to the cause, even the most ardent of the anti-OWS crowd can get a $10 Hohner harmonica for just a buck.
Enjoy the soothing sounds of the harmonicas in concert below, courtesy of Beings Being:
Have a tip we should know? tips@mediaite.com