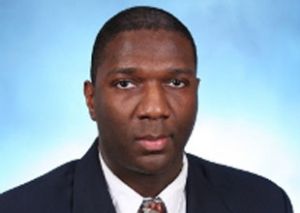 Alvin Greene is the winner of South Carolina's Democratic Senate primary. But you may not have heard of him. The 32-year-old has no website. No signs. No campaign funds. Greene, who has been unemployed for nine months, faced tall odds–but his victory did not surprise him.
According to Mother Jones, Greene said he paid for his campaign entirely out of pocket and attributes his win to good old-fashioned hard work:
"It was 100 percent out of my pocket. I'm self-managed. It's hard work, and just getting my message to supporters. I funded my campaign 100 percent out of my pocket and self-managed," he said.
The military veteran's strangely random Senate run "has already prompted speculation from local media about whether he might be a Republican plant"–but Greene has denied this entirely:
"No, no—no one approached me. This is my decision," he said. A 13-year military veteran, he says he had originally gotten the idea in 2008 when he was serving in Korea. "I just saw the country was in bad shape two years ago…the country was declining," he says. "I wanted to make sure we continue to go up on the right track."
Yet in a world where campaigns, like Obama's in 2008, are said to be successful through massive fundraising, spending and increasing social media presence, it seems odd that a candidate like Greene would succeed. South Carolina Democratic Party Chairwoman Carol Fowler suggested a more random factor may have helped Greene:

"[Greene may have] won because his name appeared first on the ballot, and voters unfamiliar with both candidates chose alphabetically."
Though he has gained media attention for being a mystery candidate, Greene's past is already coming back to haunt him. According to the Associated Press, Greene has a pending felony charge from last November:
Court records show 32-year-old Alvin Greene was arrested in November and charged with showing obscene Internet photos to a University of South Carolina student. The felony charge carries up to five years in prison.

Greene said he had no comment when asked about the charge Wednesday and hung up on a reporter.
Only in South Carolina.
Have a tip we should know? tips@mediaite.com