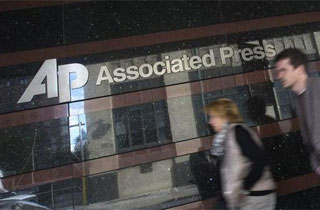 Earlier this month, the Associated Press released a shocking story with the headline "Bodies of 800 babies, long-dead, found in septic tank at former Irish home for unwed mothers", which was picked up by hundreds of news sites and blogs.
It also attracted criticism for its reporting, which led to this long retraction from the AP, released on Friday afternoon (emphasis ours):
DUBLIN (AP) — In stories published June 3 and June 8 about young children buried in unmarked graves after dying at a former Irish orphanage for the children of unwed mothers, The Associated Press incorrectly reported that the children had not received Roman Catholic baptisms; documents show that many children at the orphanage were baptized. The AP also incorrectly reported that Catholic teaching at the time was to deny baptism and Christian burial to the children of unwed mothers; although that may have occurred in practice at times it was not church teaching. In addition, in the June 3 story, the AP quoted a researcher who said she believed that most of the remains of children who died there were interred in a disused septic tank; the researcher has since clarified that without excavation and forensic analysis it is impossible to know how many sets of remains the tank contains, if any. The June 3 story also contained an incorrect reference to the year that the orphanage opened; it was 1925, not 1926.
"Will Salon, the Washington Post, the New York Times, FoxNews [sic] and other media outlets which carried the incendiary reports follow suit and issue apologies and retractions?" asked Kathy Schiffer on Patheos, then answered her own question: "Don't hold your breath."
[h/t Patheos]
[Image via Adrees Latif / Reuters]
—
>> Follow Tina Nguyen (@Tina_Nguyen) on Twitter
Have a tip we should know? [email protected]