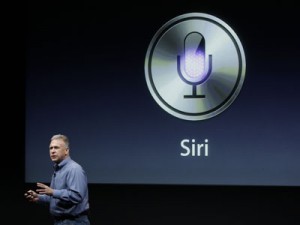 Apple CEO Tim Cook has responded to the questions swirling around Siri's apparent unwillingness or inability to point users in the direction of abortion clinics in their areas.
Siri, as you're likely aware, is the iPhone 4's "personal assistant" function, which responds to users' questions and requests. You may recall that Raw Story's Megan Carpentier set off something of a media domino effect when she reported that, not only did Siri seem not to recommend abortion facilities in either DC or NYC, but it also had issues answering user queries about Plan B or emergency contraception.
RELATED: iPhone's Siri Won't Give You A Straight Answer About Abortion Clinics
Many outlets (Mediaite included) fired off questions for Apple, and the company's CEO has finally issued a response to Nancy Keenan, president of NARAL Pro-Choice America Foundation, telling her that Siri's apparent "silence" on certain matters is in no way intentional.
Here is Cook's response:
Nancy,

Thanks for your note.

Our customers use Siri to find out all types of information and while it can find a lot, it doesn't always find what you want. These are not intentional omissions meant to offend anyone, it simply means that as we bring Siri from beta to a final product, we find places where we can do better and we will in the coming weeks.

I appreciate you pointing this out.

Best Regards,
Tim
And while the discussion over Siri can be framed as a struggle against those who are pro-choice and a company that is being perceived (incorrectly, according to Cook's response) as furthering an anti-abortion/pro-life agenda, it's important to note that this is a matter of transparency and ensuring that companies are not discreetly or surreptitiously filtering information to consumers, regardless of ideology.
h/t Blog For Choice
Have a tip we should know? tips@mediaite.com