Bannon Reportedly Mulling 2020 POTUS Run, Called Trump 'An 11-Year-Old Child'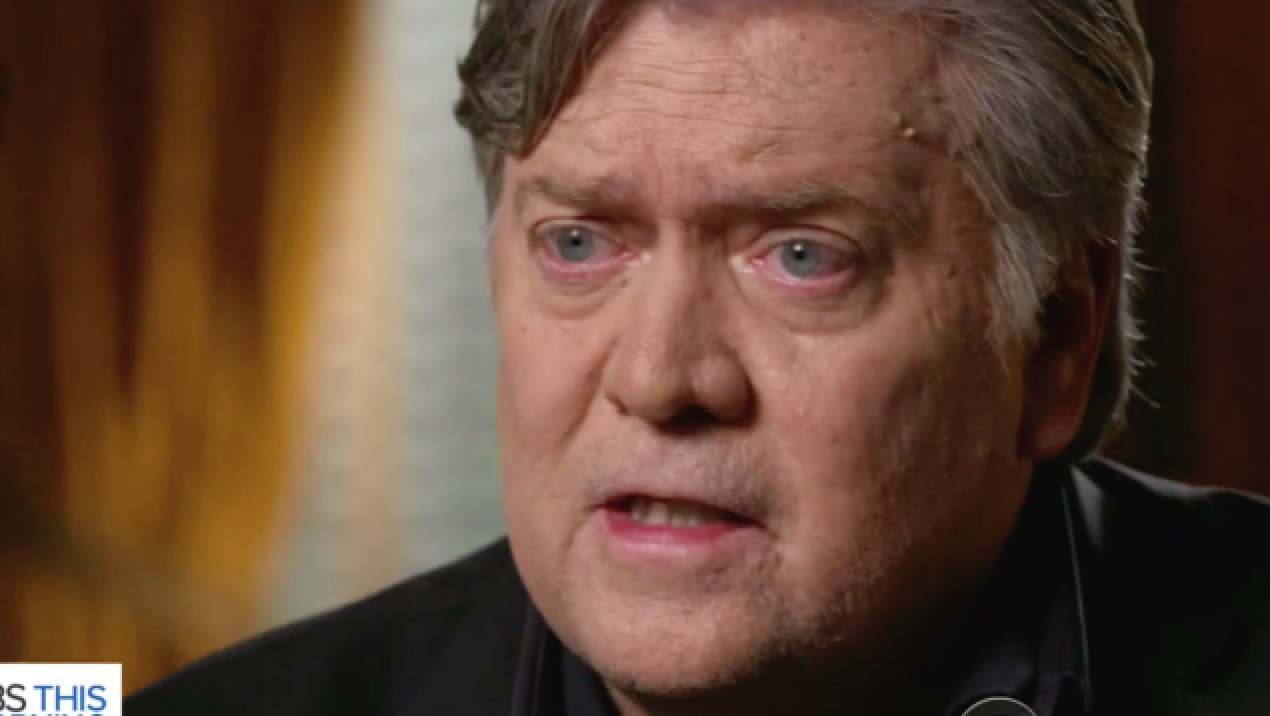 A profile of Steve Bannon indicates that the Breitbart chief is getting increasingly frustrated with President Donald Trump, and might tap into his own presidential ambitions in the coming years.
Vanity Fair's Gabriel Sherman wrote an extensive report stating that the former White House chief strategist has expressed concern to various aides about the longevity of Trump's presidency. Even though Trump and Bannon are believed to be still in close contact with each other, the latter is unhappy with the direction of current administration and starting to think his own direct intervention is needed for national politics.
From the profile:
In October, Bannon called an adviser and said he would consider running for president if Trump doesn't run for re-election in 2020. Which Bannon has told people is a realistic possibility. In private conversations since leaving the White House, Bannon said Trump only has a 30 percent chance of serving out his term, whether he's impeached or removed by the Cabinet invoking the 25th amendment. That prospect seemed to become more likely in early December when special counsel Robert Mueller secured a plea deal from former national security adviser Michael Flynn. Bannon has also remarked on the toll the office has taken on Trump, telling advisers his former boss has "lost a step." "He's like an 11-year-old child," Bannon joked to a friend in November.
When Bannon left his post several months ago, he offered some of his first White House critiques by saying that the administration he fought for in the 2016 election was "over." Bannon has previously spoken about how he didn't like being an underling. And judging by his latest comments, it would seem he's prepared to test out his full power as a sociopolitical influence:
"It was always a job," he said. "I realize in hindsight I was just a staffer, and I'm not a good staffer. I had influence, I had a lot of influence, but just influence." He told me he now feels liberated. "I have power. I can actually drive things in a certain direction."
Sherman reached out to White House staff for comment, not only was he told that Bannon has been calling to get his old job back, but one official said "the president's best decision was firing James Comey. His second best decision was firing Steve Bannon, bar none." A Bannon spokesperson contested this claim by saying "anyone around Steve since he left the White House can see he is very happy now out of the White House!"
UPDATE 3:53 p.m. ET — CNN political reporter Rebecca Berg identifies a "source who works with" Bannon as saying that there is no truth to the Bannon 2020 talk.
In case anyone's curious: "Steve Bannon is 100% not running for president," a source who works with him says.

— Rebecca Berg (@rebeccagberg) December 21, 2017
[Image via screengrab]
— —
>> Follow Ken Meyer (@KenMeyer91) on Twitter
Have a tip we should know? [email protected]
---