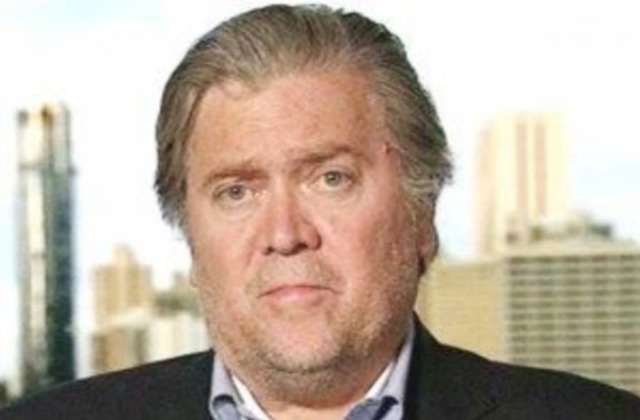 Steve Bannon gave an exit interview to The Weekly Standard wherein he said that "the Trump presidency that we fought for, and won, is over":
"We still have a huge movement, and we will make something of this Trump presidency. But that presidency is over. It'll be something else. And there'll be all kinds of fights, and there'll be good days and bad days, but that presidency is over."
Bannon returned to Breitbart earlier today after leaving the White House, and he's making it clear that he is not going to war against Trump specifically, but rather the people around him getting in the way of the populist agenda he promised.
"The Republican establishment has no interest in Trump's success on this," Bannon said. "They're not populists, they're not nationalists, they had no interest in his program. Zero. It was a half-hearted attempt at Obamacare reform, it was no interest really on the infrastructure, they'll do a very standard Republican version of taxes."
He expects the remaining people in the White House will try to "moderate him" and things may be "much more conventional" going forward.
As for Bannon himself, he's looking forward to getting back to work at Breitbart:
"I feel jacked up," he says. "Now I'm free. I've got my hands back on my weapons. Someone said, 'it's Bannon the Barbarian.' I am definitely going to crush the opposition. There's no doubt. I built a f***ing machine at Breitbart. And now I'm about to go back, knowing what I know, and we're about to rev that machine up. And rev it up we will do."
You can read the full Weekly Standard interview here.
[image via screengrab]
— —
Follow Josh Feldman on Twitter: @feldmaniac
Have a tip we should know? tips@mediaite.com
Josh Feldman - Senior Editor