Bookstore Owner Calls Cops on Customer Verbally Assaulting Bannon as a 'Piece of Trash'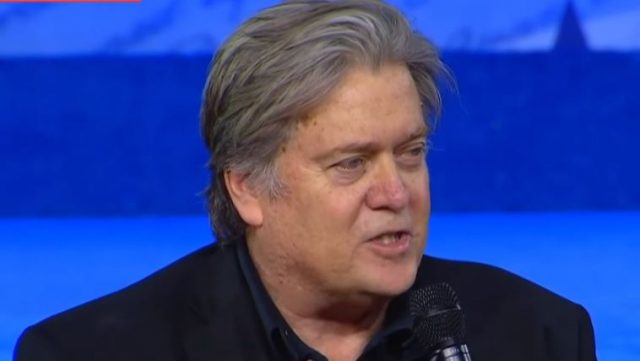 A Richmond, VA bookstore owner defended Steve Bannon during a confrontation Saturday, calling the cops on a customer who blasted the ex-White House chief strategist as a "piece of trash."
Nick Cooke, who runs Black Swan Books, told The Richmond Times-Dispatch he intervened when a woman approached Bannon, launching her verbal assault.
"Steve Bannon was simply standing, looking at books, minding his own business. I asked her to leave, and she wouldn't. And I said, 'I'm going to call the police if you don't,' and I went to call the police and she left," he said. "And that's the end of the story."
The reason for Cooke's call was his feeling that diverse views should be tolerated in the store rather than attacked, the Times-Dispatch reported.
Bannon, who is a Richmond native, is the most recent notable figure associated with the Trump administration to face a public confrontation.
[Image via screengrab]
Follow Amy Russo on Twitter: @amymrusso
Have a tip we should know? [email protected]