Boston Bombing Suspect Killed By Police Posted Al Qaeda End Times Prophecy Video To YouTube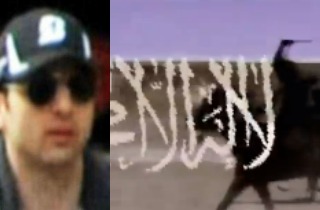 Tamerlan Tsarnaev, the first suspect in the Boston Marathon bombing case who was killed by police in an overnight shootout, posted a video to his YouTube account which outlined an extremist religious prophecy associated with Al Qaeda. According to a report in Mother Jones, Tsarnaev, 26, posted a video to his account by Austrian extremist Muslim Imam Feiz Mohammad discussing the battle foretold in Islamic religious philosophy that would bring about the apocalypse.

RELATED: Both Boston Marathon Bombing Suspects Identified, One Suspect Still At Large
Mother Jones goes into detail about the extremist videos Tsarnaev posted to his account:
Among those videos is a playlist including one dedicated to the prophecy of the Black Banners of Khurasan which is embraced by Islamic extremists—particularly Al Qaeda. The videos posted on what appears to be Tsarnaev's YouTube page may shed light on the motivations for the attack on the Boston Marathon. The prophecy states that an invincible army will come from the region of "Khurasan," a large portion of territory in central Asia.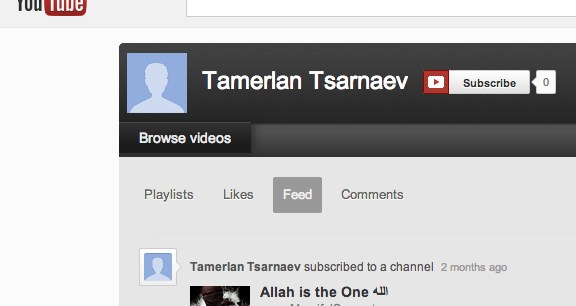 Among other Al Qaeda prophecies discussed in the video is the belief that portions of Central Asia will be the site of a battle which will bring on the end of the world:
Khurasan is a term for a historical region spanning northeastern and eastern Iran and parts of Turkmenistan, Uzbekistan, Tajikistan, Afghanistan, and northwestern Pakistan. Because of the hadith, jihadists believe that this is the region from which they will inflict a major defeat against their enemies—in the Islamic version of Armageddon.
The suspects are believed to have been raised in an area near the Russian province of Chechnya, an area of Central Caucus Mountains near to the region known as Khurasan.
"Tsarnaev's YouTube page also contains other indications of his interest in Islamic fundamentalism and jihadism," reads the report in Mother Jones.
Watch the video below:
Read the full report via Mother Jones
> >Follow Noah Rothman (@NoahCRothman) on Twitter
Have a tip we should know? tips@mediaite.com