BREAKING: Federal Judge Rules Paul Manafort Intentionally Lied to Mueller and the FBI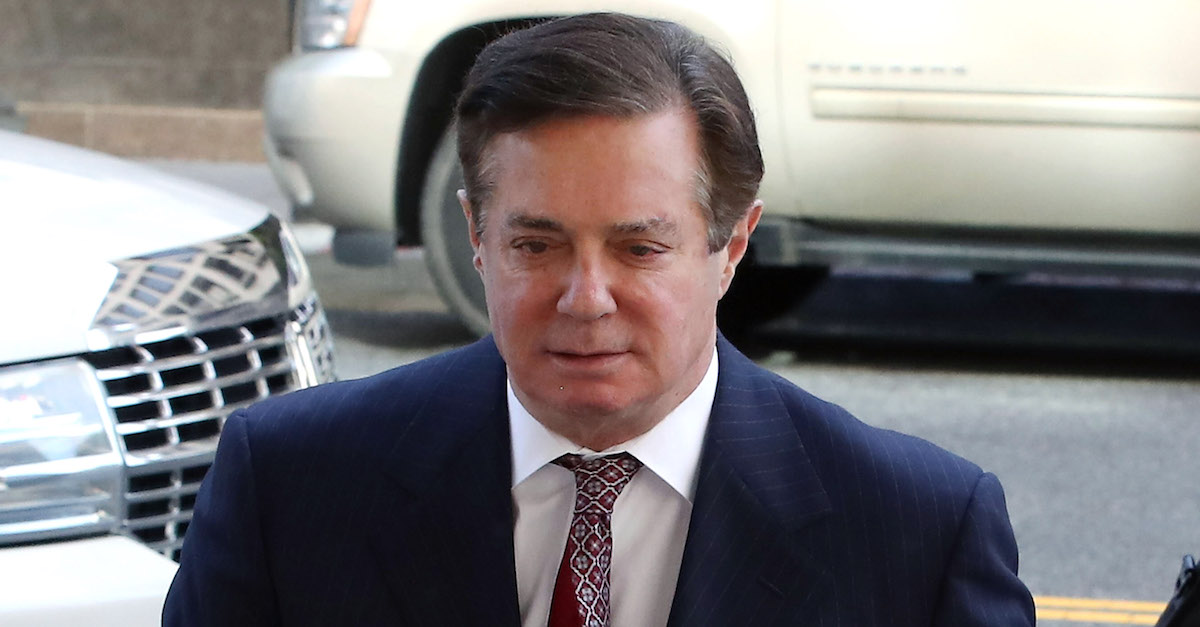 A Federal judge has ruled that former Donald Trump campaign manager Paul Manafort "intentionally" lied to the FBI and special counsel Robert Mueller.
According to the ruling handed down by Judge Amy Berman Jackson, Manafort was deemed to have lied on three of the five subjects which the special counsel alleged.
As a result, the judge ruled that Mueller was "no longer bound" to adhere to the terms of the plea agreement it reached with Manafort — in which Mueller promised to support a lighter sentence for the former Trump campaign chief.
Manafort is scheduled to be sentenced by Jackson on March 13 for the charges he pleaded guilty to in Washington. This is in addition to the sentencing on separate finance charges on which he was convicted in Virginia. The judge in that case delayed sentencing pending Jackson's ruling on the question of whether Manafort lied to the special counsel and the FBI.
Have a tip we should know? [email protected]
Joe DePaolo - Senior Editor