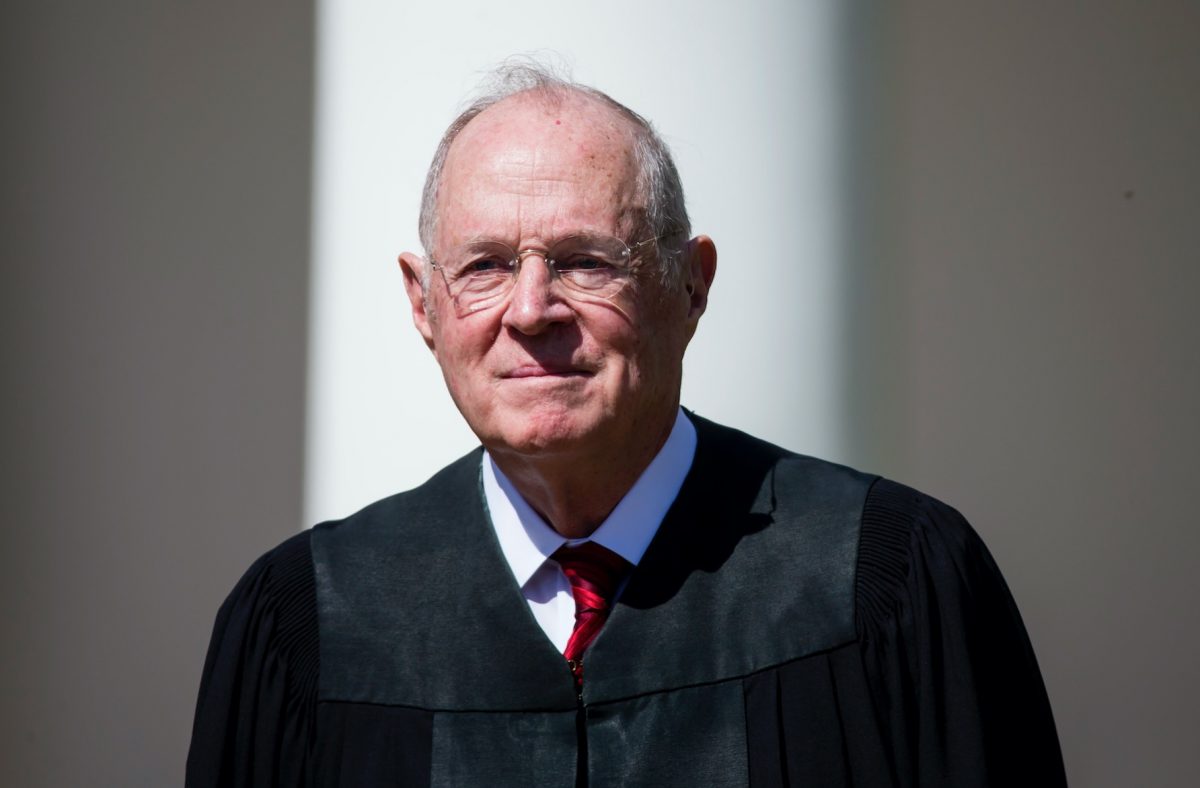 In a shocking move that is certain to have a major impact on the judiciary, Associate U.S. Supreme Court Justice Anthony Kennedy penned a letter to President Donald Trump informing him that he plans to step down from the bench.
"For a member of the legal profession it is the highest of honors to serve on this court," Kennedy wrote. "Please permit me by this letter to express my profound gratitude for having had the privilege to seek in each new case how best to know, interpret interpret, and defend the Constitution and the laws that must always conform to its mandates and promises."
Letter from Justice Kennedy announcing the news: pic.twitter.com/3JzlqI8amZ

— Jake Tapper (@jaketapper) June 27, 2018
Justice Kennedy is retiring. #SCOTUS pic.twitter.com/jhLIM8VyLL

— Kimberly Robinson (@KimberlyRobinsn) June 27, 2018
Kennedy has been a key swing vote in recent years, and his retirement is certain to change the makeup of the Court in a dramatic way, as Trump will undoubtedly seek a conservative replacement.
Statement from Leonard Leo, outside adviser to Trump re judges, on Kennedy retirement:
"I expect the nominee to be like Justice Gorsuch, to demonstrate excellence in every respect, and to earn widespread support from the American people, and bipartisan support for confirmation.."

— Maggie Haberman (@maggieNYT) June 27, 2018
Trump previously appointed Justice Neil Gorsuch to the Court in a seat which became vacant with the passing of Antonin Scalia. The president now stands to make a second appointment — this one, potentially, with profound implications.
This is a breaking story and will be updated as we learn more information.
[photo via Getty Images]
Have a tip we should know? tips@mediaite.com
Joe DePaolo - Senior Editor