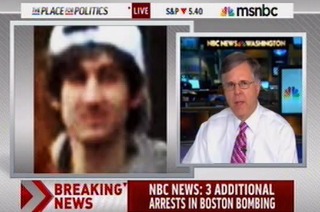 According to the Boston police and the Boston Globe, three more arrests have been made in connection with the April 15 bombing of the Boston Marathon. NBC News has reported that the individuals in custody are the Boston bombing suspect's friends and are facing charges relating to the obstruction of justice.
"Three additional suspects taken into custody in Marathon bombing case," read a tweet from the Boston Police Department's verified Twitter account.


UPDATE: Boston Globe editor Jason Tuohey reports that the three new arrests in relation to the Boston bombing are "college students."

UPDATE II: NBC News reporter Pete Williams reports that the arrested students may have had a relationship with the suspect in custody, Dzhokhar Tsarnaev. "The question is whether they helped to take things out of Dzhokhar Tsarnaev's dorm room after the bombing," Williams noted. He said that the new arrests are not being held in connection with involvement in the bombings directly.
"The FBI has been watching them, talking to them now for at least a week," Williams reported.
NBC News investigative reporter Michael Isikoff revealed that the individuals in custody may have colluded to dispose of evidence of the Tsarnaevs involvement bombing.
"It does raise the specter of other accomplices – witting or unwitting," Isikoff said.
Williams later reported that the suspects were Dzhokhar Tsarnaev's college roommates. The students were friends of Tsarnaev's — two from Kazakhstan and one a U.S. citizen — and are going to be charged with obstruction of justice due to their removing or destroying evidence connected to the bombing from their dorm room.
Watch the clip below via MSNBC:
UPDATE III: The individuals charged with obstructing justice, according to NBC News, discovered on their own that Tsarnaev was the Boston bomber after inspecting a backpack filled with unspent fireworks casings.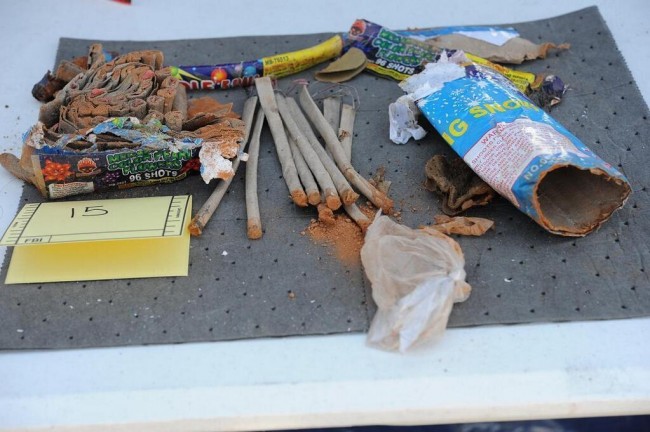 An earlier report indicating that the men were Tsarnaev's college roommates was incorrect. The three individuals charged with obstruction of justice were friends. According to the FBI, the three men had significant contact with Tsarnaev after the bombing took place.
UPDATE IV: The three new suspects have been identified as Robel Phillipos, Azamat Tazhayakov, Dias Kadyrbayev. Read more about the three new suspects here.
> >Follow Noah Rothman (@NoahCRothman) on Twitter
Have a tip we should know? tips@mediaite.com