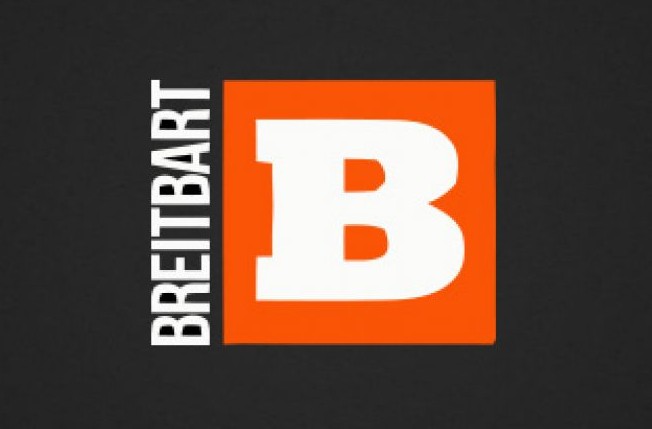 According to CNN, Breitbart has fired Katie McHugh, the writer who tweeted in response to Saturday's terror attacks in London that there "would be no deadly terror attacks in the U.K. if Muslims didn't live there."
McHugh, formerly editor at The Daily Caller, has a history of making inflammatory and history-challenged claims on Twitter, including incendiary comments about Muslims, Mexicans, and calls for a "crusade" in response to terror attacks.
CNN's Oliver Darcy spoke with several of McHugh's colleagues at Breitbart about her tweets, who called the comments "appalling," "terrible," and "dumb."
McHugh was defiant in the face of criticism, pinning the tweet to the top of her account, and retweeting several tweets from an account calling her Breitbart colleagues "Cucks," "pussies," and "losers."
Per CNN, Breitbart "Editor-in-Chief Alex Marlow announced McHugh's departure internally Monday morning."
The ouster of McHugh could be a sign that Breitbart — which has danced with the alt-right and white nationalism since its inception — could be attempting to purge the website's more controversial factions inhibiting its goal of becoming a serious news outlet.
UPDATE –– 12:58 pm ET: McHugh confirmed she was fired from Breitbart after her tweet about the London attack:
Breitbart News fired me for telling the truth about Islam and Muslim immigration. https://t.co/IRAUOj6pIL #LondonBridge

— Katie McHugh?? (@k_mcq) June 5, 2017
McHugh is seeking to raise $10,000 to cover "essential medical bills that she has to pay, while finding another job." She's also asking for the money to "send a message to Breitbart, the liberal media, and apologists for Islamic terrorism."
In her fundraising post, McHugh also says her former employer "squealed at pressure from leftist CNN, which apparently has anonymous pro-Islam sources at Breitbart," referring to Darcy's report quoting Breitbart colleagues.
In a statement, McHugh held: "I said nothing wrong. As President Donald Trump says, if we don't get smart, it will only get worse."
McHugh also adapted a favorite talking point of the Trump administration to her own predicament, slamming the leakers: "It's also interesting Breitbart News chose to fire me rather than colleagues leaking to CNN."
[image via screengrab]
—
Follow Aidan McLaughlin (@aidnmclaughlin) on Twitter
Have a tip we should know? tips@mediaite.com
Aidan McLaughlin - Editor in Chief