BuzzFeed Goes After Bill de Blasio For Backing Employees in Labor Fight: 'Deeply Unpopular Mayor' Who Detests Reporters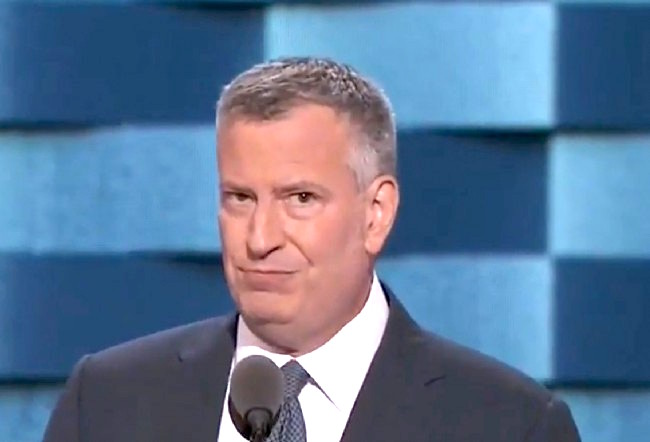 New York City Mayor Bill de Blasio is trying to insert himself in the labor dispute between BuzzFeed and its employees. But the company is firing back at hizzoner — with a scalding statement accusing him of being a hypocrite on the subject of backing journalists.
The dispute got attention on Wednesday after BuzzFeed News employees — who recently formed a union which the company has not yet recognized — tweeted a photo claiming executives blew off a meeting, on five minutes notice, in which they were slated to discuss the company acknowledging the union.
We came to the table today ready to meet with BuzzFeed execs about finally recognizing our union. Five minutes after the meeting was scheduled to start, they told us they weren't going to show up. pic.twitter.com/Pa9aBsOeaM

— BuzzFeed News Union (@bfnewsunion) April 3, 2019
Following that salvo, the mayor weighed in.
Memo to @BuzzFeedNews: New York City is a union town. You didn't just snub @bfnewsunion yesterday, you insulted all working New Yorkers.

To the union: This city stands with you.
To the management: Come. To. The. Table.

— Mayor Bill de Blasio (@NYCMayor) April 4, 2019
But the company fired back. In a statement (via the Daily Beast), the company ripped the mayor for getting involved.
"This process is not going to benefit from the involvement of a deeply unpopular mayor who has expressed an open disdain for journalists during his time in office."
BuzzFeed, in late January, began the process of laying off 15 percent of its staff — approximately 200 employees. According to The New York Times, they generated $300 million in revenue in 2018, but are not profitable.
Mayor de Blasio, meanwhile, has been widely criticized for his public and private treatment of the press. Last year, the Times published emails in which he wished for the demise of the conservative-leaning New York Post.
Have a tip we should know? tips@mediaite.com
Joe DePaolo - Senior Editor