Mark Halperin Apologizes in First Interview Since Accused of Sexual Harassment, Weighs in on Joe Biden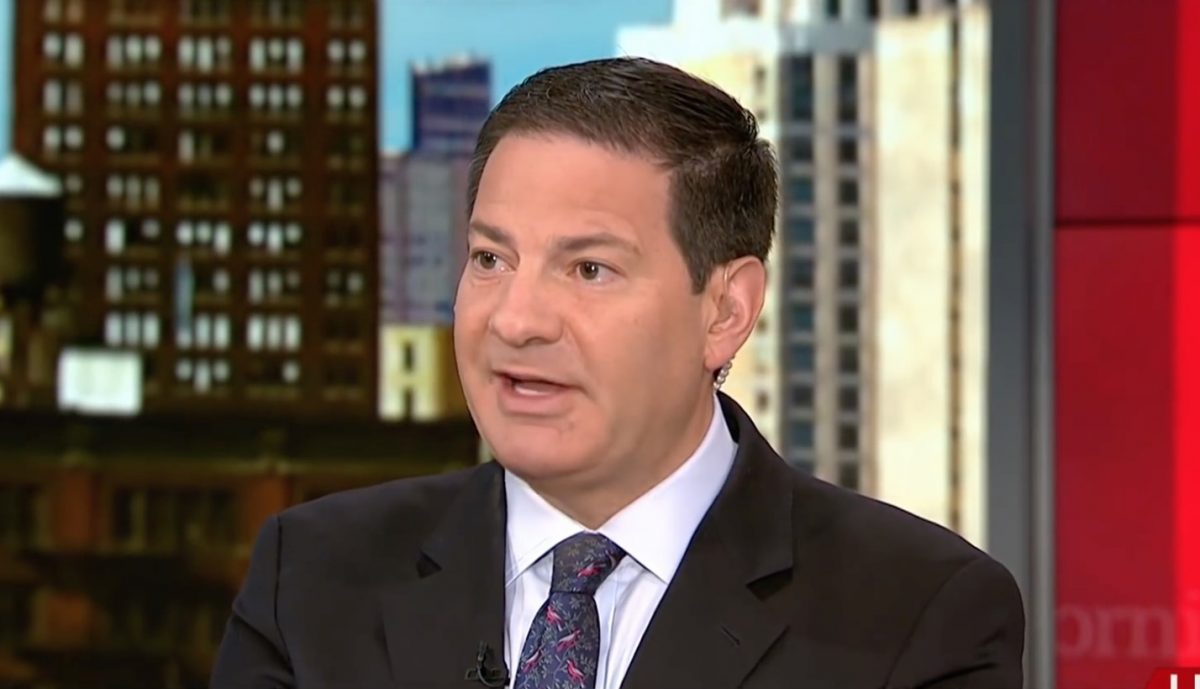 Former NBC contributor Mark Halperin apologized on Thursday in his first public remarks since he was fired by the network about a year and a half ago amid sexual harassment allegations.
In a SiriusXM interview with CNN's Michael Smerconish, Halperin began by acknowledging that some people won't forgive him despite his apologies for the kissing and other charges of inappropriate behavior brought against him. However, he expressed hope that he'll find a way back into the public conversation if he lives up to his responsibilities and makes a real effort to be better.
"I know I'd like to believe we live in a society where if someone does what they think is the right thing to do, what other people advise them to do, that people would be willing to let me be part of our conversation again in some capacity," Halperin said. "I did things that were wrong and affected the lives of other people and I need to earn my way back into being in a place where people are willing to listen to what I have to say, or hire me for a job or, let my son be part of their life."
The conversation continued with Halperin making renewed apologies to the women he harassed and those who were hurt by his misbehavior. He said that he used his time off to hold conversations with those who've experienced sexual harassment, listening to their stories and finding ways to develop as a person.
"I know that I've grown in my understanding of all of this. I know I need to continue to grow. I wasn't a perfect person when I made these mistakes. I'm not a perfect person now. I'm happy to be judged by perfect people. What I want to do is continue to understand and to have conversations, but also I want to be someone who can work."
Since Halperin's transgressions draw parallels with the recent accusations of inappropriate conduct from Joe Biden, Smerconish asked if he thought the ex-Veep managed to get control of the controversy with his video statement on the matter. Halperin agreed with House Speaker Nancy Pelosi's assessment that the allegations don't disqualify Biden's candidacy, but "Joe Biden is, despite his standing in the polls, is an extremely overrated candidate."
"He's a wonderful man and he's got a great family and a great life story, and he's been a committed public servant and I have liked him personally as someone I covered for my entire career practically, but I'm here to tell you that this latest problem, I think is getting rightfully a lot of attention, but it is far from his only problem and I would say as in terms of pure politics and winning nomination, far from his biggest problem."
Listen above, via SiriusXM.
— —
>> Follow Ken Meyer (@KenMeyer91) on Twitter
Have a tip we should know? tips@mediaite.com