BuzzFeed Issues Statement Backing Jason Leopold After CNN Publishes Story Examining His Past Reporting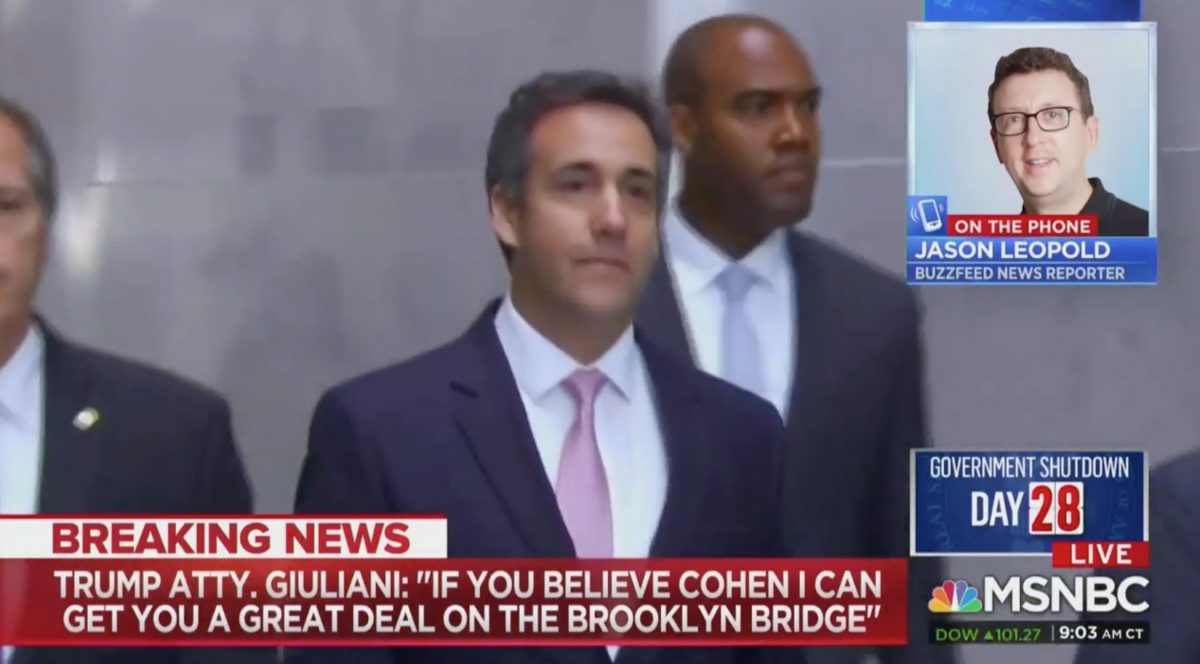 BuzzFeed released a statement on Friday saying they stand behind Jason Leopold and the explosive report he co-authored, which claimed President Donald Trump directed his former lawyer Michael Cohen to lie to Congress.
In the statement, released on Twitter, the company insisted Leopold and Anthony Cormier's report is on the money.
"[Jason] & Anthony's work has been proven to be true at every turn, & it's interesting that these personal attacks are surfacing only now, as the facts become more dangerous for the individuals involved," the company said. "BuzzFeed News stands by this story 100%."
Our response to CNN's — and all other reports — questioning the integrity of the reporters behind @BuzzFeedNews' latest bombshell investigation: pic.twitter.com/VR4y1Ze0Eo

— BuzzFeed PR (@BuzzFeedPR) January 18, 2019
Leopold andCormier set the political world ablaze yesterday after reporting that Cohen acted on the president's orders when he lied on Capitol Hill over the timeline of negotiations to build a Trump Tower in Moscow. While the story holds major potential implications for Trump — suborning perjury is a potentially impeachable offense — it has also drawn skepticism from some, especially after Cormier told CNN that he did not personally see the evidence upon which his article relies. Leopold, however, countered that he has seen the evidence.
The involvement of Leopold has been the subject of scrutiny as well. CNN's Oliver Darcy wrote a piece noting that Leopold's credibility has been questioned over alleged plagiarism in a 2002 article for Salon, and also his false report that Karl Rove would be indicted over the Valerie Plame scandal.
Leopold gave an interview to MSNBC on Friday in which he was asked to clarify whether he or Cormier have seen the evidence their report references. Leopold defended himself by citing his sources who are confident of the evidence's existence, saying "I'll say we've seen documents and been briefed."
— —
>> Follow Ken Meyer (@KenMeyer91) on Twitter
Have a tip we should know? tips@mediaite.com