CBS News Deletes Tweet After Identifying Amtrak Derailment Victim as a 'Convicted Sex Offender' in Headline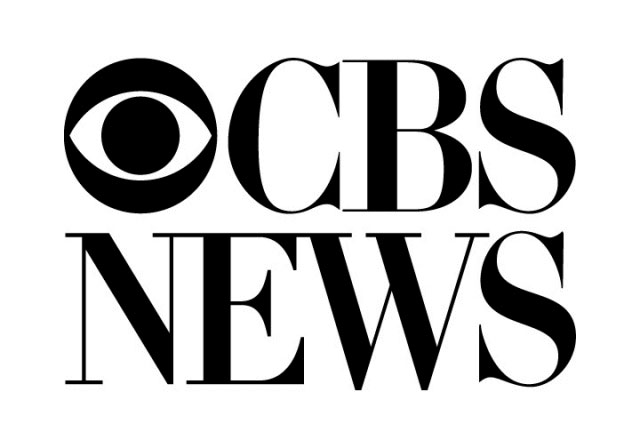 CBS News was slammed by critics on Twitter for reporting that the third victim that was named in this week's deadly train derailment was a convicted sex offender and used it in its headline.
The Pierce County coroner's office revealed that 40-year-old Benjamin Gran of Auburn, Washington, was one of those who lost their lives early Monday morning of "multiple traumatic injuries." But according to CBS News's report, Gran was "ordered to a lifetime of supervised release following a felony conviction for child pornography" and had "pleaded guilty and served two years in prison before his release in 2015" He was forced to register as a sex offender.
The report also identifies two other victims, 61-year-old Jim Hamre, and 35-year-old Zack Willhoite. Both of their occupations were noted; Willhoite was an IT customer service specialist and Hamre was a retired civil engineer.
This was what CBS News tweeted.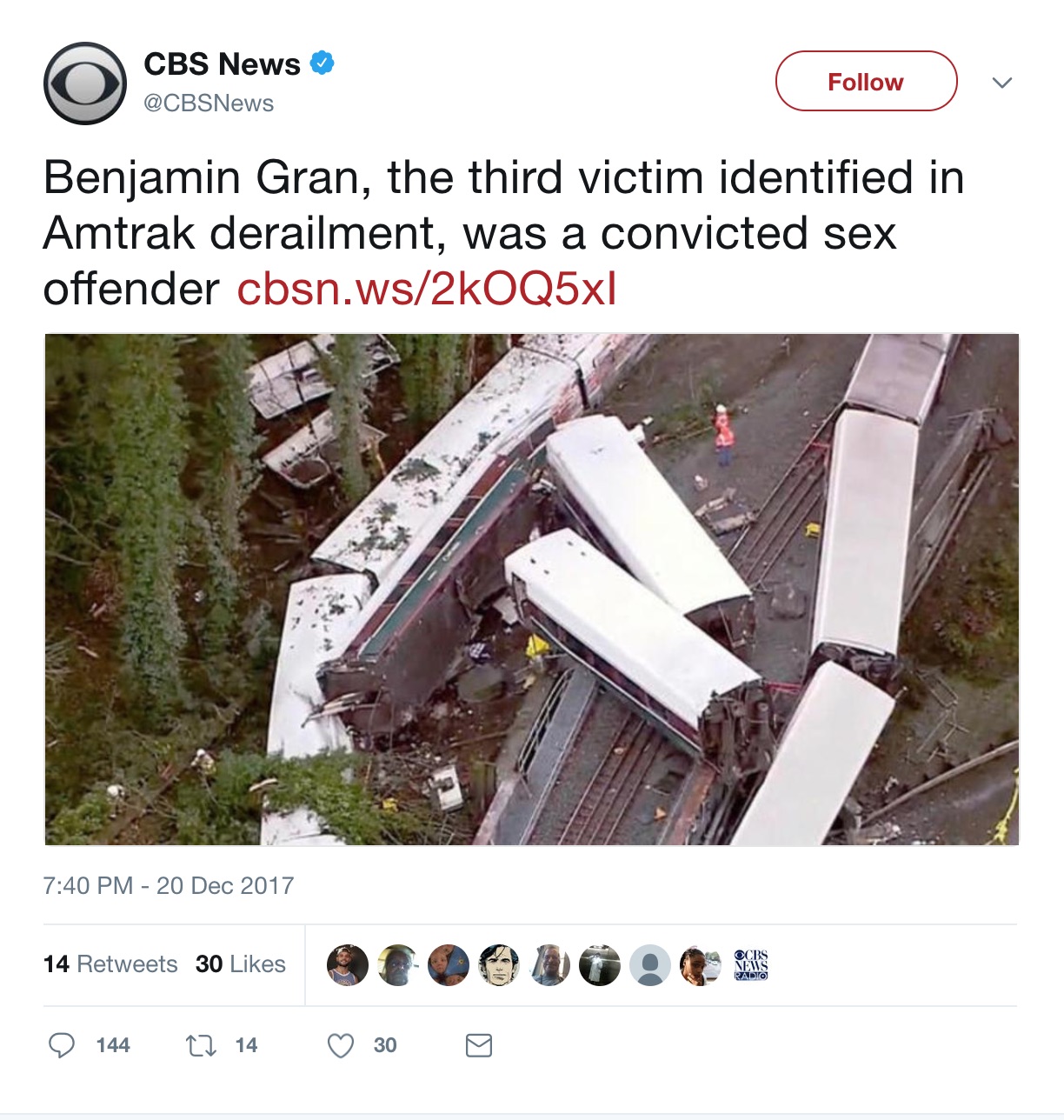 However, Twitter blasted what many interpreted as an insensitive headline.
Why? Why do this? https://t.co/pskgnaoo7z

— Griswold Christmas Vacation (@HashtagGriswold) December 21, 2017
Fixed this for you. pic.twitter.com/3r0wBK3ytw

— Chris Geidner (@chrisgeidner) December 21, 2017
@CBSNews Listen to your readers. Be better. Do better.

— Jennifer King (@jenwilliamsking) December 21, 2017
I don't see why this is headline news.

— Chris (@forewit) December 21, 2017
And we needed to know that because……?

— Cheryl Lindstrom (@LindstromCheryl) December 21, 2017
Who the tell thought it was ok to make a story on this???? Shameless.

— Imjustagirl (@Lesliemayok) December 21, 2017
Just wow. Stay classy @CBSNews

— Jill (@jedichica) December 21, 2017
Maaaaaaaaaaaan. I hope everyone related to this headline loses their job.

— Michael Utley (@MichaelUtley) December 21, 2017
The tweet has since been deleted. They followed up with the following.
Authorities have identified the third person killed in the deadly Amtrak derailment outside of Seattle as Benjamin Gran (rewords previous tweet) https://t.co/F8A54aqgOR pic.twitter.com/fX1IqKRN4Y

— CBS News (@CBSNews) December 21, 2017
[images via screengrab]
Have a tip we should know? tips@mediaite.com