All those Christmas presents you've purchased for coworkers and love ones? Throw those things in the trash! The Ted Cruz Coloring Book is here, and there's a discount when you order 9,999 of them: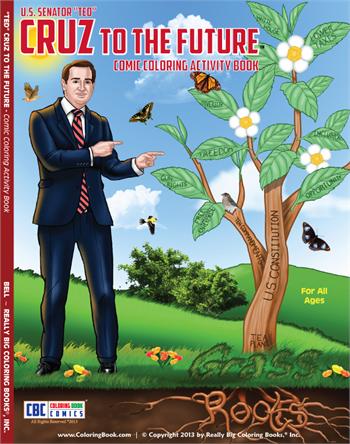 The book is published by Really Big Coloring Books, Inc. out of St. Louis, MO, a thirty-year-old company that produces exactly what its name promises—coloring books up to two feet tall—and has generated controversy with previous editions, including a coloring book on the tea party.
Ted Cruz to the Future is billed as a non-partisan educational tool for parents wanting to teach their little ones about the junior senator from Texas, and features pages on Cruz's religious beliefs and commitment to the Second Amendment: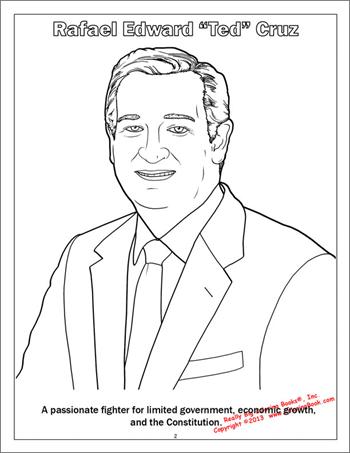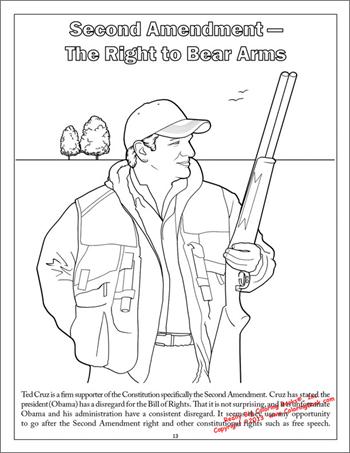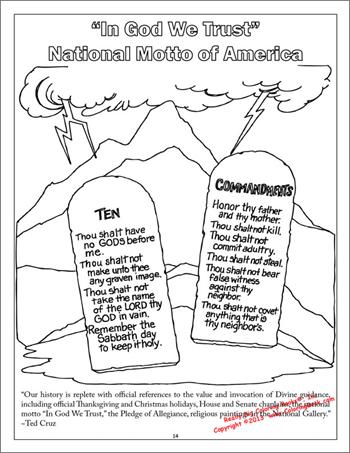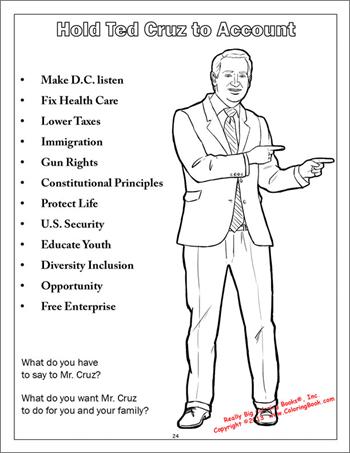 RELATED: Watch: Sen. Ted Cruz Reads Green Eggs and Ham Into Congressional Record
It also captures Cruz's 21-hour "filibuster" against the Affordable Care Act earlier this year, in which the senator spoke with "clairvoyant precision."
"The speech was so important because millions of Americans believe Obamacare is worse than any war," the book announces. "At least American soldiers have weapons with which to defend themselves."
Cruz's filibuster was only made possible by his youthful vigor, the book argues. "Truth-be-known, a lot of establishment politicians are far too out of shape, old or overweight to even perform such a magnificent feat, God bless them all."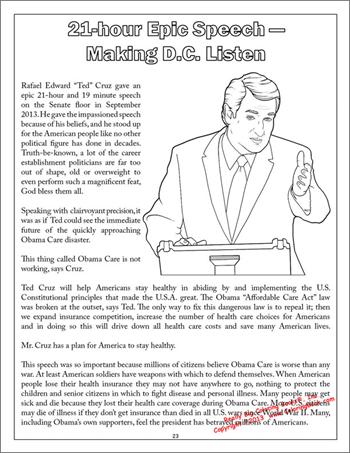 If the comment section of the order page is to believed, tea party groups are already ordering the book by the dozens.
[h/t ThinkProgress]
[Images via Really Big Coloring Books]
——
>> Follow Evan McMurry (@evanmcmurry) on Twitter
Have a tip we should know? tips@mediaite.com