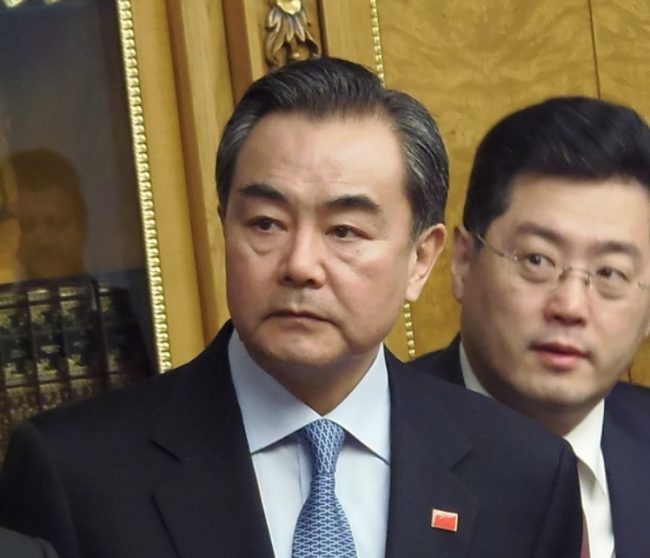 Chinese Foreign Minister Wang Yi is saying the situation over North Korea is increasingly unstable, and something must be done before hostilities spiral out of control.
"Amid challenge there is opportunity. Amid tensions we will also find a kind of opportunity to return to talks," said Yi, Reuters reported. "Force cannot solve the problem, dialogue can be the only channel to resolve the problem."
Over the past week, North Korea made new threats against the U.S. as a strike force of American warships began an approach towards the Korean Peninsula. These developments were followed by a report stating that President Donald Trump is prepared to launch a first strike against the rogue nation if they attempt another nuclear weapons test.
BBC reported on Yi as he addressed the situation in Beijing, where he implored international figures to remain "highly vigilant" and refrain from aggression.
"Lately, tensions have risen between on the one hand the United States and the Republic of Korea (South Korea) and on the other, the DPRK (North Korea) and one has the feeling that a conflict could break out at any moment," said Yi. "We call on all parties to refrain from provoking and threatening each other, whether in words or actions, and not let the situation get to an irreversible and unmanageable stage."
Over the last few days, Trump stated on Twitter that he would "solve" the North Korean issue whether or not China cooperates with him. The president offered these comments even as he said in an interview that he "realized it's not so easy" to get Chinese officials to rein in the country.
[Image via Wikimedia]
— —
>> Follow Ken Meyer (@KenMeyer91) on Twitter
Have a tip we should know? tips@mediaite.com