'Confusion Internally': Trump Walks Back Nikki Haley Announcement on Russia Sanctions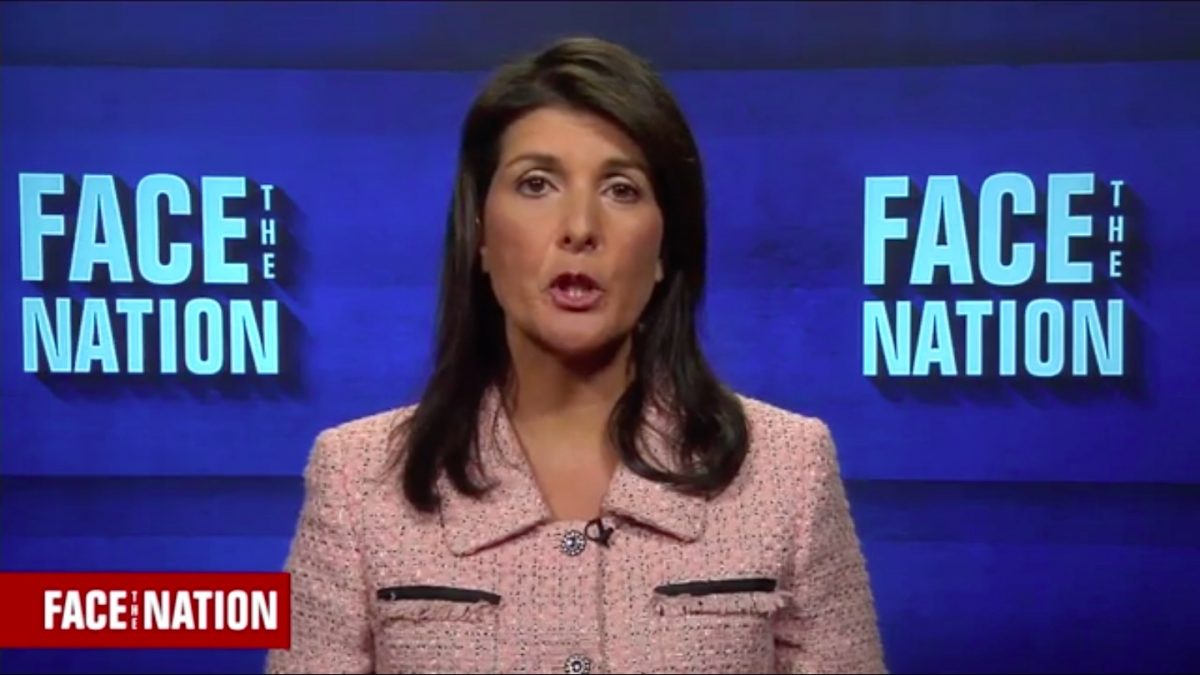 Does anyone know what's going on in this administration? No? Us neither.
President Donald Trump halted additional economic sanctions against Russia Monday just a day after U.S. Ambassador to the United Nations Nikki Haley said on CBS' Face the Nation that they "will be coming."
"We are considering additional sanctions on Russia and a decision will be made in the near future," White House press secretary Sarah Huckabee Sanders said in a statement.
The sanctions were meant to be punitive measures against Russia for propping up the Syrian government under Bashar al Assad, under whose leadership dozens of people were killed in a recent gas attack that many believe to have been perpetrated by Assad himself.
Several people familiar with the plan told The Washington Post that Trump was "upset the sanctions were being officially rolled out because he was not yet comfortable executing them."
One White House official explained to The Washington Post Monday morning that "there had been confusion internally about what the plan was."
Others speculated officials said a misunderstanding could have occurred due to Haley's penchant for speaking with the president rather than communications staff. "She'll usually talk to the president without the rest of the White House and get her remarks cleared directly," one administration official said. "Often we don't know about them."
[image via screengrab]
Have a tip we should know? tips@mediaite.com