Democratic Sen. Jack Reed Blasts Trump Saudi Statement: 'Stunning Window' Into His 'Autocratic Tendencies'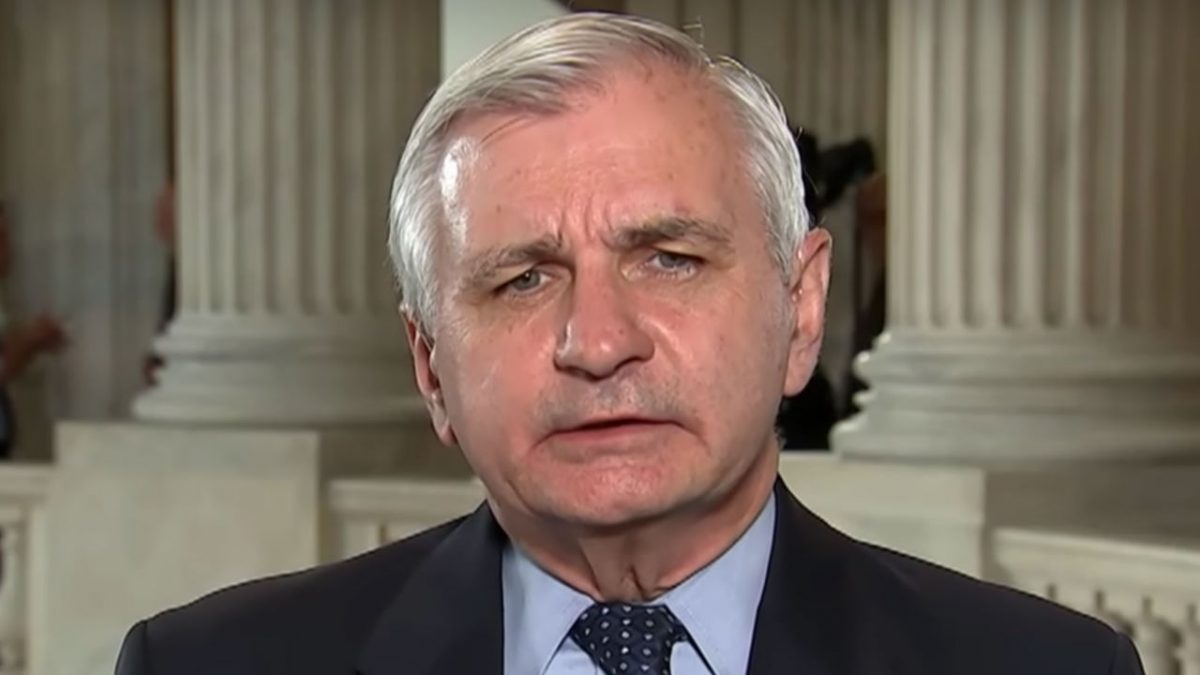 Senator Jack Reed (D- RI) released a blistering statement this afternoon against President Donald Trump for his statement siding with Saudi Arabia.
The statement indicates Trump doesn't want to punish the Saudis despite the assassination of Jamal Khashoggi. And the issue of the crown prince ordering his murder is an open question for the President.
In his response, Reed opens by saying, "This White House statement is a stunning window into President Trump's autocratic tendencies, his limited grasp of world affairs, and his weakness on the world stage. It is shocking to see President Trump continue to act as an accomplice to a clear cover up by Saudi leadership."
He called the statement "feckless" and said it's just like when Trump expressed his willingness to believe Vladimir Putin over his own U.S. intel agencies.
Reed said the Senate should take up bipartisan legislation dealing with holding Saudi Arabia accountable, before concluding, "The United States stands for human rights and the rule of law. President Trump's abdication of leadership on these bedrock American values will have consequences."
Some Republicans have also expressed criticism of the statement:
Likewise, it is not in our national security interests to look the other way when it comes to the brutal murder of Mr. Jamal #Khashoggi.

— Lindsey Graham (@LindseyGrahamSC) November 20, 2018
We should, at the very least, NOT reward Saudi Arabia with our sophisticated armaments that they in turn use to bomb civilians.

— Senator Rand Paul (@RandPaul) November 20, 2018
I never thought I'd see the day a White House would moonlight as a public relations firm for the Crown Prince of Saudi Arabia. https://t.co/MQ4JsoQtqk

— Senator Bob Corker (@SenBobCorker) November 20, 2018
This is an utterly absurd, irresponsible, and repugnant statement from @POTUS. No amount of money justifies the betrayal of our principles and values as Americans. https://t.co/wRjRN38DV4

— Justin Amash (@justinamash) November 20, 2018
[image via screengrab]
Have a tip we should know? tips@mediaite.com
Josh Feldman - Senior Editor