DEVELOPING: FBI is 'Heavily Armed' Raiding an Apartment in Elizabeth, NJ This Morning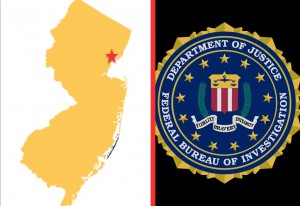 Just hours after a backpack containing five explosives was found outside the main train station in Elizabeth, New Jersey late Sunday night, FBI agents and the FBI's Evidence Response Team is at an address in the town this morning.
NBC's Tom Winter, who has been reporting on the development out of Elizabeth since Sunday evening, took to Twitter shortly ago with the following updates into the investigation:
BREAKING: Members of the FBI ERT and heavily armed FBI agents are at an address in Elizabeth, NJ. Unclear if connected to earlier incident.

— Tom Winter (@Tom_Winter) September 19, 2016
BREAKING: Law enforcement officials familiar with the investigation into events in NY / NJ say the FBI is at a new location in Elizabeth.

— Tom Winter (@Tom_Winter) September 19, 2016
NBC News: Law enforcement officials say that they are concerned that there MAY be an active terror cell in the NY/NJ area w/ @jonathan4ny

— Tom Winter (@Tom_Winter) September 19, 2016
On Sunday night at about 9:30 p.m. local time, two men found a package inside of a garbage at the street intersection closest to the Elizabeth train station, a primary thoroughfare for train travel between New York City and Trenton. Train service on New Jersey Transit's Northeast Corridor was suspended throughout the night, as a bomb robot was dispatched to deal with the package after the men dropped it, realizing it was wired. Shortly after 1 a.m. local time, one of the explosive devices inside the backpack was detonated, though it was not through a controlled detonation by authorities.
Elizabeth, NJ mayor says 5 devices were left in a single backpack. Had "bomb" went of "it would have certainly killed/injured many".

— Miguel Almaguer (@Miguelnbc) September 19, 2016
This story is developing and we will update as more information becomes available.
UPDATE: 6:54 A.M. EST: ABC News 7 New York is reporting that the FBI is raiding the apartment.
BREAKING: FBI raiding an apartment in Elizabeth, NJ near bomb site. https://t.co/iCcGjRi7bS

— ABC7News (@ABC7News) September 19, 2016
—
Have a tip we should know? tips@mediaite.com