Geraldo's 'Unimpeachable Source' Told Him 'Five Afghans' Are in Custody in Connection to Bombings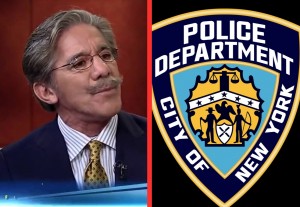 Just hours after a SUV of five people was stopped on Brooklyn's Belt Parkway near the Verrazano Bridge, Geraldo Rivera has taken to social media to add information to the mix.
At about 9:30 p.m. Sunday night, a "vehicle of interest" was stopped by the FBI traveling east on the Belt Parkway; when a stash of weapons was found inside, all five were taken into custody, though none were officially charged. State Senator Martin Golden said earlier Sunday night that there was a "possible connection," to Saturday's bombing in the Chelsea neighborhood of Manhattan.
Rivera took to Twitter within the last hour to note that "Five Afghans" were in custody, and that an "unimpeachable police source" of his verified the claims.
Five Afghans in custody in Brooklyn in connection with the New York and New Jersey bombings. Not officially called suspects yet. Fast work.

— Geraldo Rivera (@GeraldoRivera) September 19, 2016
That's from an unimpeachable police source, but I haven't second sourced it yet. Don't know how old they are or how long they've been here.

— Geraldo Rivera (@GeraldoRivera) September 19, 2016
The SUV that was stopped on the Belt Parkway was just one development possible linked to Saturday's events that unfolded late Sunday night; as the FBI and NYPD responded in Brooklyn, a suspicious package and possible "live bomb" was located outside a train station in Elizabeth, NJ halting Northeast Corridor traffic for New Jersey Transit riders out of New York City. The package was first found around 9:30 p.m. local time as well, and as of about 1 a.m. Monday morning, sounds of detonation were heard near the station as the FBI used a bomb robot.
Have a tip we should know? tips@mediaite.com