Dick Cheney Reportedly Compared Trump Foreign Policy to Obama's in Talk With Pence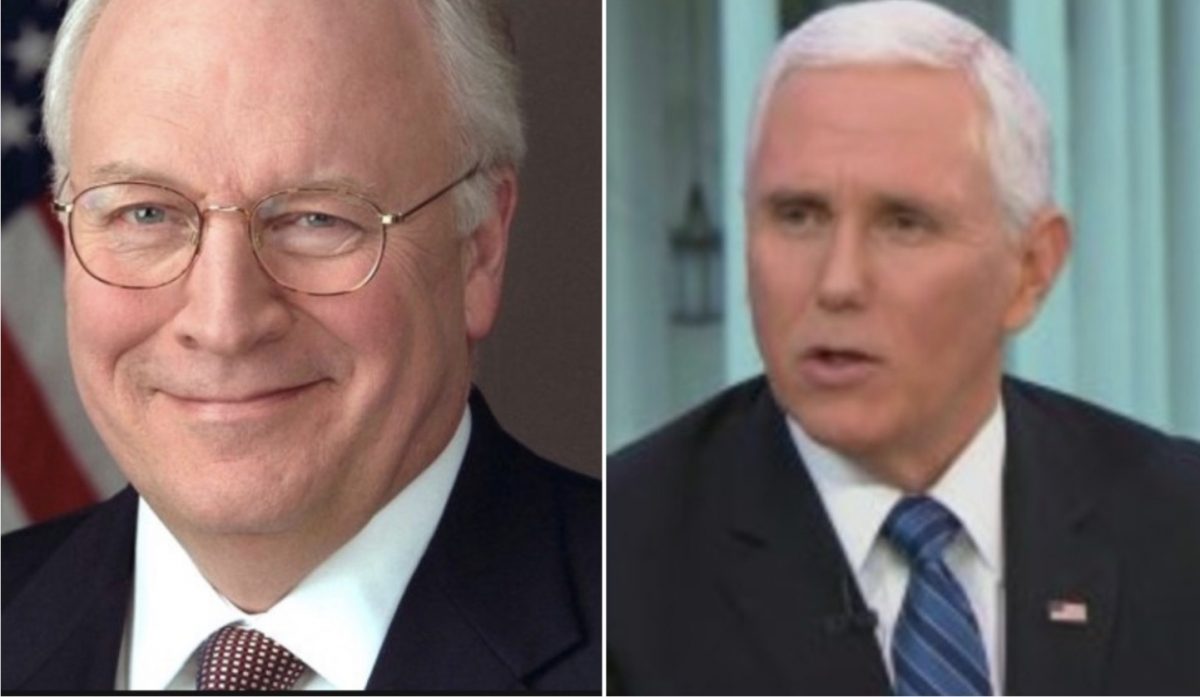 Former Vice President Dick Cheney reportedly got into a "vigorous" back and forth with Vice President Mike Pence over the weekend over President Donald Trump's foreign policy, according to the Washington Post.
It all happened at an American Enterprise Institute retreat on March 9 in Georgia, an off-the-record gathering of top Republicans leaders, donors and lawmakers.
During a blunt interview exchange, Cheney expressed his concerns with Pence over Trump's policies, including withdrawing troops from Syria.
He also warned: "We're getting into a situation when our friends and allies around the world that we depend upon are going to lack confidence in us."
At one point, according to WaPo's report, Cheney even compared Trump's foreign policy to that of predecessor Barack Obama.
"I worry that the bottom line of that kind of an approach is we have an administration that looks a lot more like Barack Obama than Ronald Reagan," Cheney said.
At another point, talk turned to the Trump administration's dealings with North Korea, which Cheney compared to a New York City real estate deal.
Panning Trump's decision to cancel military exercises "to pursue a policy that would insist that the Germans, the Japanese, and the South Koreans pay total cost for our deployments there, plus 50 percent on top of that," Cheney quipped, "I don't know, that sounded like a New York State real estate deal to me."
Pence responded to Cheney's grilling by joking, "Man, who wrote all these softball questions?"
Politico, which also reported on the tense exchange, noted the exchange highlighted the divide in the GOP over foreign policy.
As one guest who emailed with Politico explained, "Guests seemed divided about new ways versus old ways being best…I think most felt that while new ways are fine, some old ways — like thoughtful strategy and communicating/seeking advice from experienced players — is a time-tested and valuable piece as well."
[image via screengrab]
Have a tip we should know? tips@mediaite.com