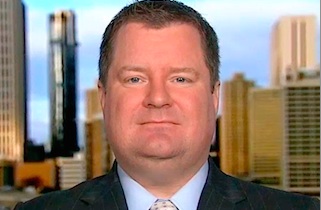 Despite the recent rumors that his campaign is on its last legs, Rand Paul has been making efforts recently to remind people that his presidential run is not done yet.
Nonetheless, RedState editor Erick Erickson wrote that he watched Paul's live-stream from yesterday, and decided that, between Paul's complaining in it and everything else, he might as well call it quits.
While he described himself as a fan of Pauls, Erickson noted in his blog that Paul had recently become Donald Trump's punching bag, and that his stunt was a "desperate cry for attention" he didn't even enjoy doing.
"Your campaign is a bloody embarrassment that needs to be taken out back and put out of its misery," Erickson wrote. "Go home to Kentucky, Senator, and save your Senate seat before Kentucky voters take the incompetence of your presidential campaign as a reflection on you and your Senate campaign."
Erickson also described how a combination of poor spending, staff turmoil and an non-cohesive strategy led Paul's campaign to its current situation. Erickson described how Paul ought to be a GOP trend-setter by now, but has been reduced to a "polling asterisk" showing how a campaign can fail.
"He has failed to get traction on any of the issues, has failed to stand out on any debate stage except to look stoned or serve as a plaything for Donald Trump," Erickson wrote. "The whole thing is embarrassing…Rand Paul should be a candidate reflecting on serious issues within the Republican Party."
[h/t The Hill]
[Image via screengrab]
— —
>> Follow Ken Meyer (@KenMeyer91) on Twitter
Have a tip we should know? tips@mediaite.com