Ex-Trump Aide in New Book Says Kellyanne Conway Anonymously Trashed Jared Kushner to Reporters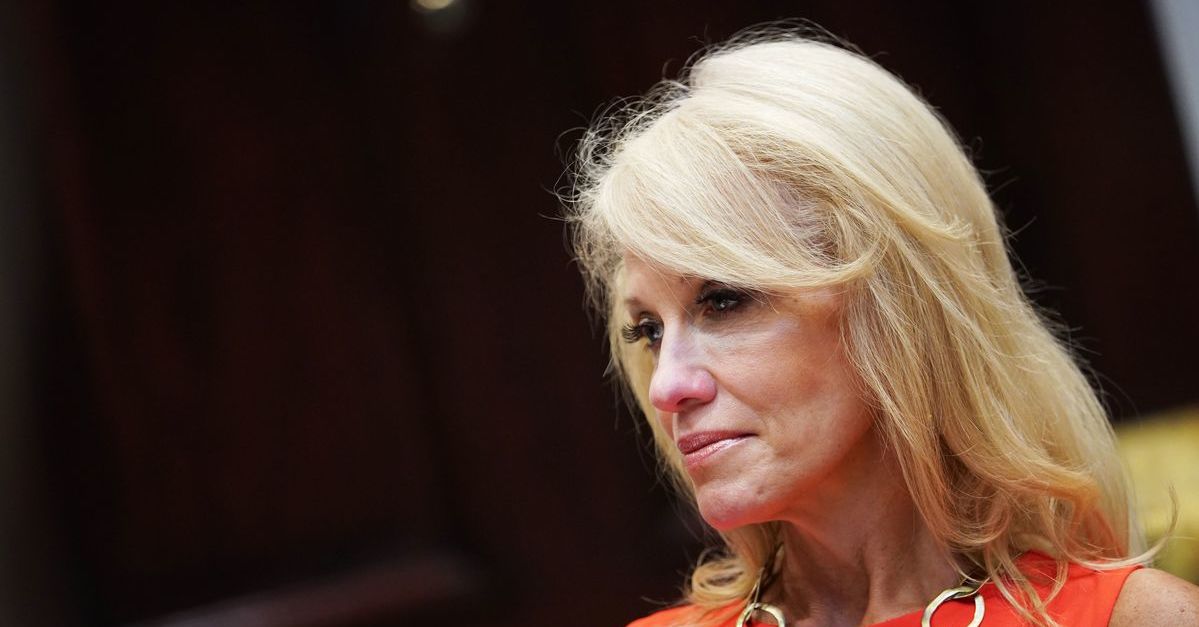 According to a new tell-all book from former White House aide Cliff Sims, White House counselor Kellyanne Conway anonymously trashed senior advisor to the president Jared Kushner while speaking privately with reporters, according to a new tell-all book by former White House aide Cliff Sims.
Sims, who reportedly received $1 million for his memoir, "Team of Vipers," also accused Conway of secretly attacking ex-White House officials Reince Priebus, Steve Bannon, and Sean Spicer to the media, per a review of the book from The Guardian.
"Kellyanne stood in a class of own in terms of her machinations – I had to admire her sheer gall," Sims wrote of Conway.
The ex-aide also discussed his experience with Bannon, writing that the ex-White House chief strategist "maniacally insist[ed] that" the deadly Charlottesville white supremacist rally "was a 'moment' that had to be seized upon."
"They have no idea what they've just done," read a quote Sims attributed to Bannon after the aide called him during the Charlottesville fallout. "This is a winning issue for us."
White House press secretary Sarah Sanders "didn't press as hard as she could have for the rock-bottom truth," according to Sims, who went on to write that her "gymnastics with the truth would tax even the nimblest of prevaricators, and Sanders was not that."
As for Sims' own record, his shaky time in the White House included failing to obtain a security clearance, being passed over for a promotion, and barred from joining the State Department.
[image via MANDEL NGAN/AFP/Getty Images)]
Have a tip we should know? tips@mediaite.com