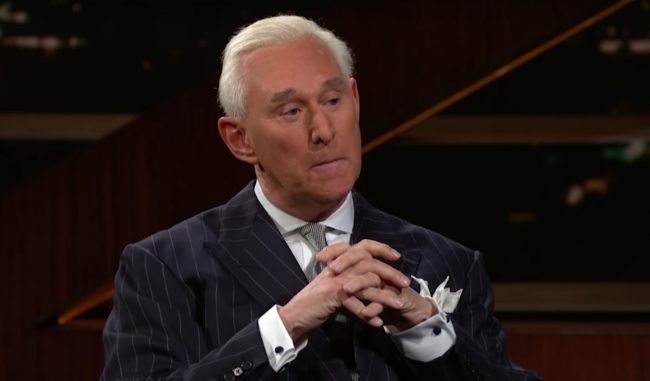 The Daily Caller came in for withering criticism Monday from all corners of the Internet after publishing a fashion critique of 11-year-old Barron Trump.
In his piece "It's High Time Barron Trump Starts Dressing Like He's In the White House," Daily Caller reporter Ford Springer chided the young Trump for his sartorial casualness.
"Donald Trump and Melania always depart the White House looking their best," he wrote. "But then Barron steps out in a t-shirt, khaki shorts and some suede loafers."
Now, in exclusive comments to Mediaite, no less a figure than Roger Stone is adding his voice to the list of Caller critics (albeit gently). In addition to his job as a full time Donald Trump whisperer and West Wing éminence grise, the political operative is also a very vocal fashion plate. He has his own blog, Stone on Style, and serves as a men's style editor for the Daily Caller.
In a statement, Stone said Barron's look was just fine.
At all of his formal public appearances (with his parents) that I have seen, Barron has been perfectly well-attired – usually wearing a blue blazer and khaki trousers. The key to being well-dressed is to be appropriately attired for the activity one is engaged in. Barron is a kid. There is nothing wrong with his wearing a T-shirt in a non-formal setting. Most Americans would identify with the way he dresses.
When asked about the post itself, Stone declined to criticize the publication, but did offer a reminder.
"They should have checked with their men's style editor!"
[image via screengrab]
Have a tip we should know? tips@mediaite.com