Family Flees After Breitbart and Fox Columnist Blame Them For Christmas Play Cancellation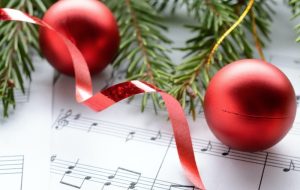 A Jewish family in Lancaster County, Pennsylvania, left the county in fear in the wake of an elementary school Christmas play's cancellation after conservative outlets like Breitbart and Fox News' Todd Starnes laid the blame at their feet.
A first-grade production of 'A Christmas Carol' at Centerville Elementary School was canceled this year due to the 15 to 20 hours worth of classroom time that needed to be devoted to it, according to the school district. However, conservative media latched on to the story as part of the ongoing war on Christmas, and claimed that the production was axed due to two parents complaining over Tiny Tim saying "God bless us, every one."
The parents, who spoke to Lancaster Online on condition of anonymity, stated that they did request that their child be excused from the play back in September but never asked that it be canceled or changed. However, since the announcement of the cancellation, the child has been harassed at school.
The school noted that since the Breitbart and Fox stories ran, they've received hundreds of calls and emails. Following one reader's comments that it would be nice if they had the parents' address, they decided to leave for a while, citing the issues around Pizzagate.
"There's no way we're going to take a chance after the pizza incident," they said, referencing the man who fired an assault rifle in a Washington D.C area pizzeria after reading a fake-news story that said Hillary Clinton was running a child sex ring out of there.

For now, they're waiting to see what happens, but hope to be able to keep their child in the school.
It has also been reported lately that Republican lawmakers and politicians have been reluctant to speak out against Donald Trump due to reprisals from readers and followers of Breitbart and Fox News' Sean Hannity.
[image via Shutterstock]
–
Follow Justin Baragona on Twitter: @justinbaragona
UPDATE — 9:21 p.m. EST:
The Anti-Defamation League has disputed reports that the family fled at all. The ADL says the family went on a pre-planned vacation.
Have a tip we should know? tips@mediaite.com