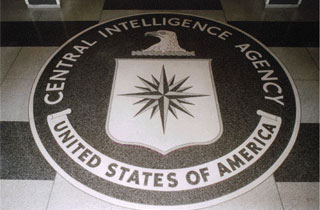 It cost the Senate Intelligence Committee $40 million dollars to compile the report on the CIA's enhanced interrogation techniques, which is a pretty hefty price tag for a report full of information about some well-known practices. However, Sen. Dianne Feinstein (D-CA), the chair of the committee, has an explanation for the cost: the CIA did it.
After her Republican colleagues blasted her for the cost of the report, Feinstein released a statement accusing the CIA of running up the costs of the program, perhaps deliberately. "The overwhelming majority of the $40 million cost was incurred by the CIA and was caused by the CIA's own unprecedented demands to keep documents away from the committee," she wrote, adding that the majority of the work was done with existing committee resources: "Only minor staff additions were needed at some early stages of the study."
But as ABC reports, the CIA objected to her staff reviewing any of the documents in their own secure offices and gave Feinsten a list of costly demands:
Feinstein said the CIA insisted on hiring outside contractors to review every document, often multiple times. She said she wrote several letters to the CIA over the years, raising questions about the cost.

The unusual arrangement of working in a separate facility, rather than at CIA headquarters or in a secure room on Capitol Hill, led to the allegations that the CIA was spying on Senate computers. Feinstein accused the CIA of obscuring the committee's investigation and gaining access to Senate computers, which led CIA Director John Brennan to apologize.
Despite the CIA's efforts to assist-slash-maybe-impede their investigation, the report was eventually declassified, leading to the Administration giving a full-throated defense of the CIA.
[KVOR]
[Image via Wikimedia Commons]
—
>> Follow Tina Nguyen (@Tina_Nguyen) on Twitter
Have a tip we should know? tips@mediaite.com