Florida Shooting Suspect Posed in MAGA Hat, Posted Photos of Guns and Dead Animals on Instagram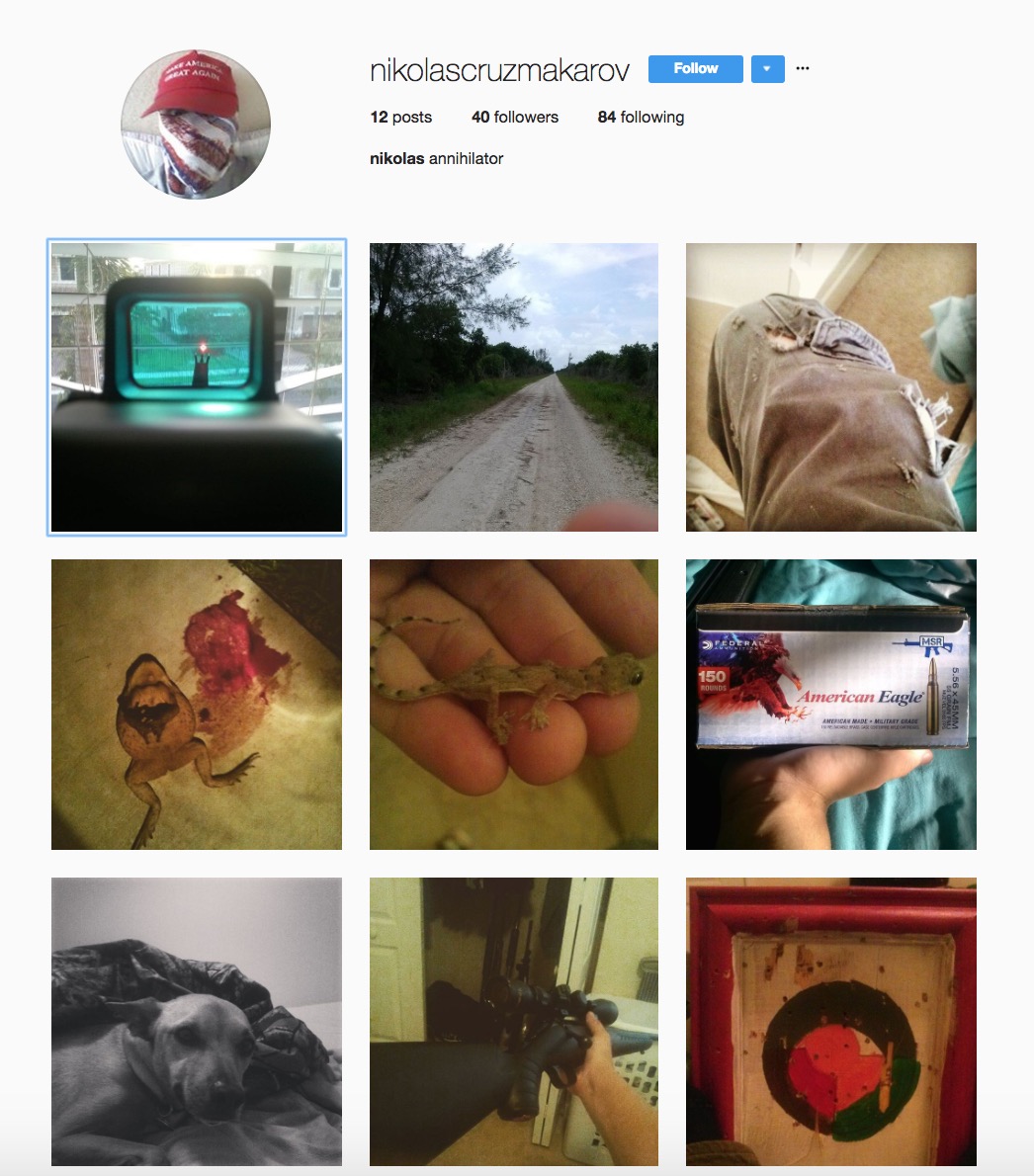 An now-deleted Instagram page that has been confirmed by multiple media outlets to have belonged to suspected Parkland, Florida school shooter Nikolas Cruz featured an array of disturbing images, as well as an avatar posing in a MAGA hat.
Mediaite took screenshots of the Instagram account before it was promptly deleted following the shooting. We have blocked out other Instagram accounts that interacted with Cruz.
The page's profile picture features a man, presumed to be Cruz, wearing a hat bearing President Donald Trump's campaign slogan and an American flag bandana covering the lower half of his face.
The account itself is filled with shots of guns, bullets and captions that wax poetic about them. There is also a photo of a frog that Cruz claims to have killed.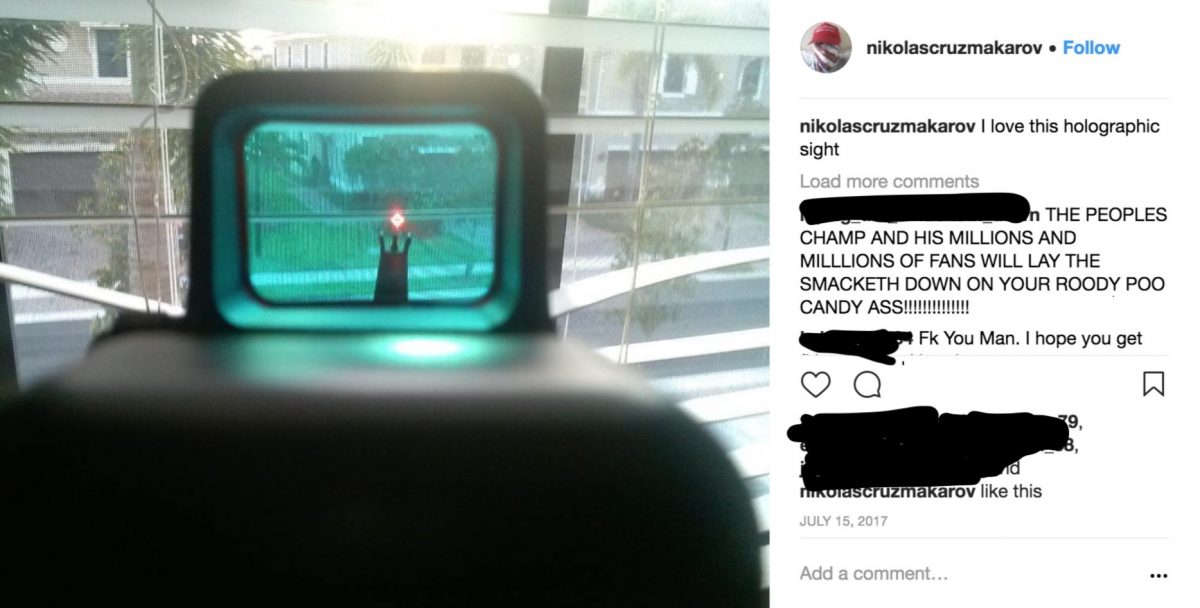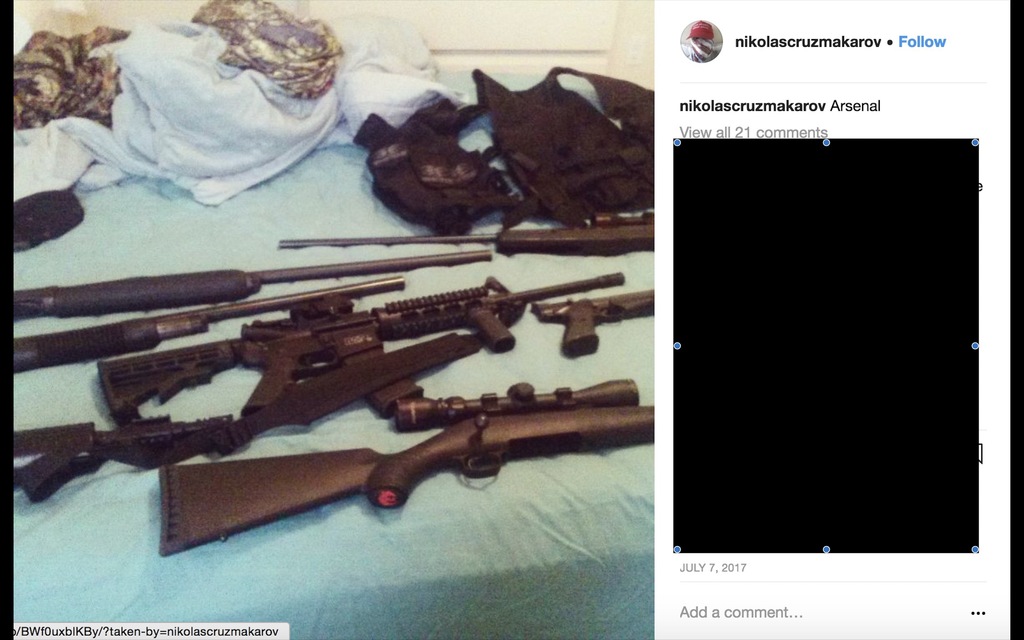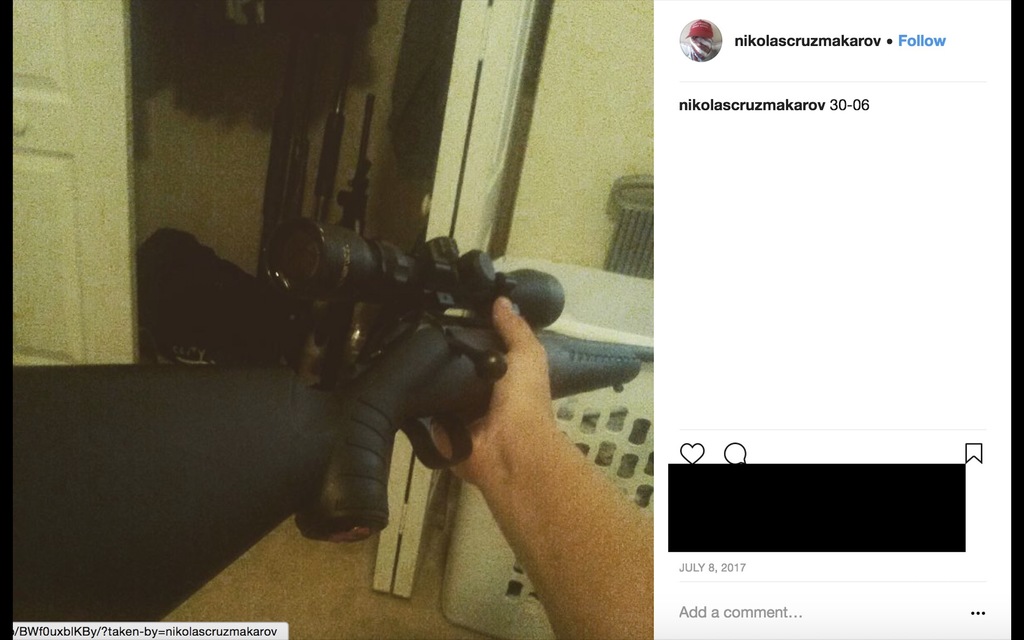 Multiple Stoneman Douglas High students have given accounts of Cruz to reporters describing him as a "weird kid," from whom many stayed away. Following a disciplinary incident, Cruz was not allowed to carry a backpack to school and had to keep all his belongings in a transparent Ziploc bag, according to the Broward County Sheriff, Scott Israel. Additionally, The New York Times reports that Cruz's foster family allowed him to bring his gun — an AR-15 semi-automatic assault rifle — with him when he moved in with them after his adoptive mother's death, but they told him to keep it in a lockbox.
The Sheriff also reported that an investigation of the shooter's social media will be an element of determining his motivations.
[image via screengrab]
Have a tip we should know? tips@mediaite.com