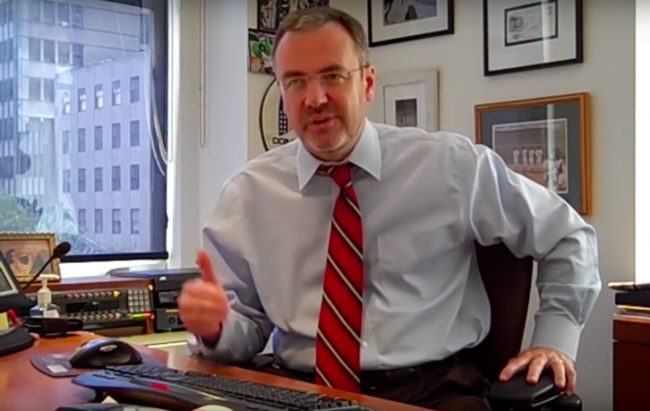 Steve Capus is out as executive producer of CBS Evening News, according to The Hollywood Reporter. The announcement came through an internal email sent Tuesday morning.
Capus is an industry veteran: he served as the president of NBC News for many years before joining the team at CBS in 2011.
But Capus will remain at CBS, following a transition off the show — which may raise eyebrows about the circumstances surrounding his departure.
Per a memo released by CBS, Capus "was asked to oversee the launch of the CBS EVENING NEWS WITH JEFF GLOR and has put the program on a strong path; Capus will now be exploring other opportunities within CBS following this transition."
"I look forward to working with Steve through his transition as we explore the best opportunities within CBS for Steve to apply his talents," CBS News president David Rhodes added in the company email.
Capus sent his own internal memo, which thanked his staff for their hard work and expressed veiled ambitions towards alternative goals.
"In the coming weeks, I will begin work on my next chapters. Regardless of whether those chapters are written here at CBS or elsewhere, I'm looking forward to new endeavors," he wrote.
Capus will be replaced by Mosheh Oinounou, who will be working with another relative newcomer to the show, anchor Jeff Glor, who took the desk in December.
This development comes hot on the heels of reports last week that NBC News's Don Nash was out as executive producer of the Today show — continuing something of a trend of powerful TV execs leaving their respective positions. Expect that there may be more to this story. . .
[<em>image via screengrab</em>]
Have a tip we should know? tips@mediaite.com