Fox News Draws Fire for Headline Referring to Duncan Hunter's Dem Challenger as 'Grandson of Terrorist'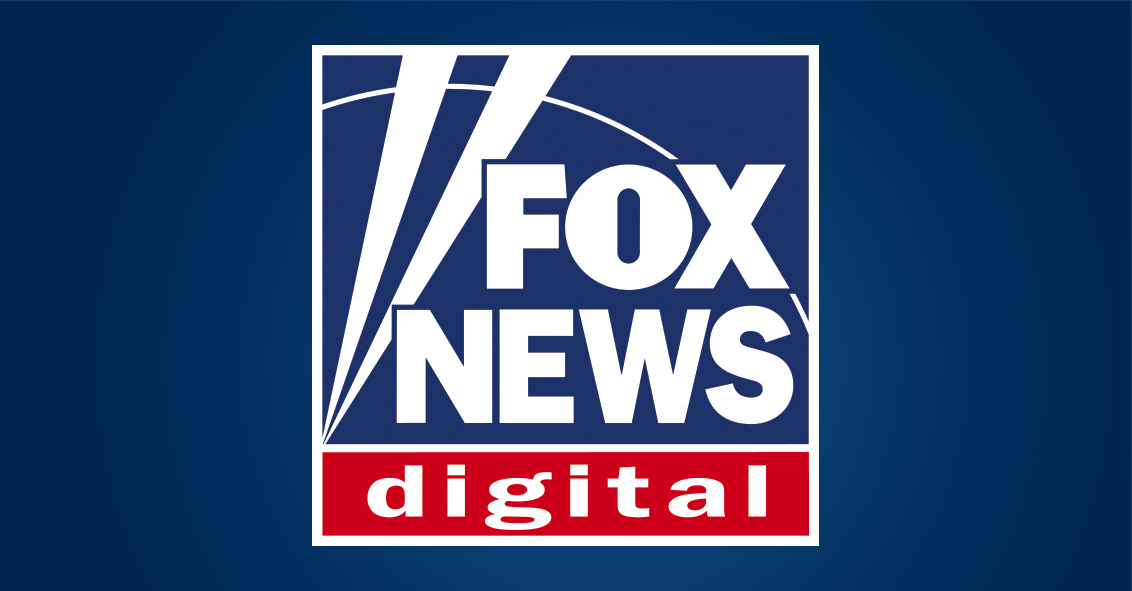 Fox News' website has an article looking at Duncan Hunter's Democratic challenger Ammar Campa-Najjar that rather blatantly frames him as the grandson of a terrorist.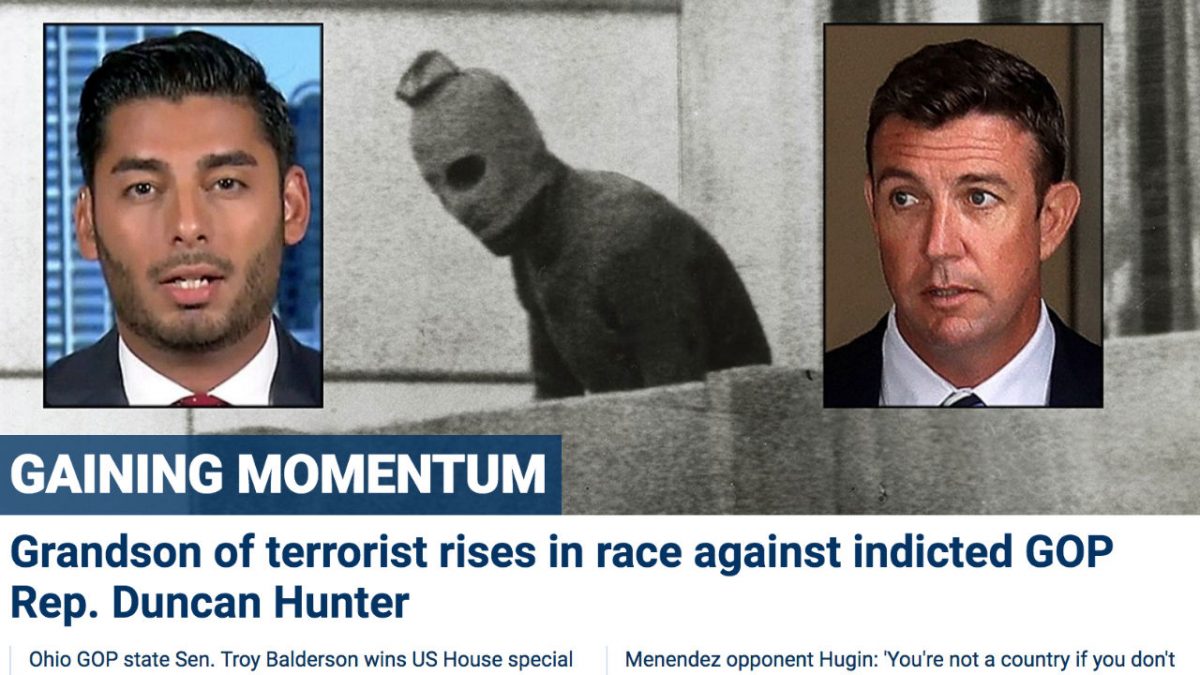 The headline – leading FoxNews.com as of this writing – now says this:
As the article itself notes, Campa-Najjar never met his grandfather Muhammad Yusuf al-Najjar because he was born many years after al-Najjar was killed.
Hunter, of course, has been in the news this week due to being indicted on alleged misuse of campaign funds.
Campa-Najjar had addressed the matter months ago, denouncing his grandfather's horrific actions and saying, "For the sake of the victims, I hoped this tragedy wouldn't be politicized. But if these old wounds must be re-opened, then I pray God gives purpose to their unspeakable pain. I pray that purpose is to see peace prioritized by my generation of Palestinians, Israelis, and the whole of humanity."
He has also said, "I'm happy to take responsibility for my own choices and my own decisions. I think other men are responsible for their own crimes."
After FoxNews.com posted its article today, many slammed the headline for this framing of Campa-Najjar's candidacy:
This headline/photo by @FoxNews is reprehensible. @ACampaNajjar has worked for Pres Obama, the Commerce and Labor departments. If they criticized his politics, I'd understand. But to blame him for his dead grandfathers actions (17 years before Ammar was even born) is disgusting. pic.twitter.com/DIH3LsE0Ft

— Yashar Ali ? (@yashar) August 24, 2018
what racist ass bullshit is this https://t.co/pPn6pTtKeF

— David Mack (@davidmackau) August 24, 2018
Fox News is really skipping the dog whistle here https://t.co/fqgzpQZ84l

— Zach Montellaro (@ZachMontellaro) August 24, 2018
We do not support the candidacy of @ACampaNajjar but one does not have to support him to know that this @FoxNews headline is DISGUSTING.@ACampaNajjar is not responsible for what his grandfather did SEVENTEEN years before he was born, he is an American just like every other! pic.twitter.com/gMey7GW99p

— The Reagan Battalion (@ReaganBattalion) August 24, 2018
Great propaganda headline from ⁦@FoxNews⁩ today pic.twitter.com/QQGwKwgdhi

— Paul Szoldra (@PaulSzoldra) August 24, 2018
I thought this was an opinion piece. It's not. It is at the top of the Fox News homepage, wow. https://t.co/OG1AuXYl1l

— Michael Del Moro (@MikeDelMoro) August 24, 2018
Somehow @FoxNews has managed to hit a new low. This is appalling. https://t.co/kXWkqP1IGG

— Cindy Otis (@CindyOtis_) August 24, 2018
Me: *criticizes the president*

HEADLINE: "Third cousin twice removed from woman who swiped right on a terrorist on Tinder literally assassinates the president." pic.twitter.com/cgceGjuCvZ

— Siraj Hashmi (@SirajAHashmi) August 24, 2018
Fox News is really skipping the dog whistle here https://t.co/fqgzpQZ84l

— Zach Montellaro (@ZachMontellaro) August 24, 2018
Grandson of Brothel Owner Wins Presidency https://t.co/WRlJd7slCk

— Alex Griswold (@HashtagGriswold) August 24, 2018
Periodic reminder that Trump's dad was arrested at a Klan rally. https://t.co/EZpKcDCgsi

— zeddy (@Zeddary) August 24, 2018
[image via screengrab]
Have a tip we should know? tips@mediaite.com
Josh Feldman - Senior Editor