George Conway Hits Back at Trump, Shares Details of Their Conversations: He 'Went On and On' About John Bolton's Mustache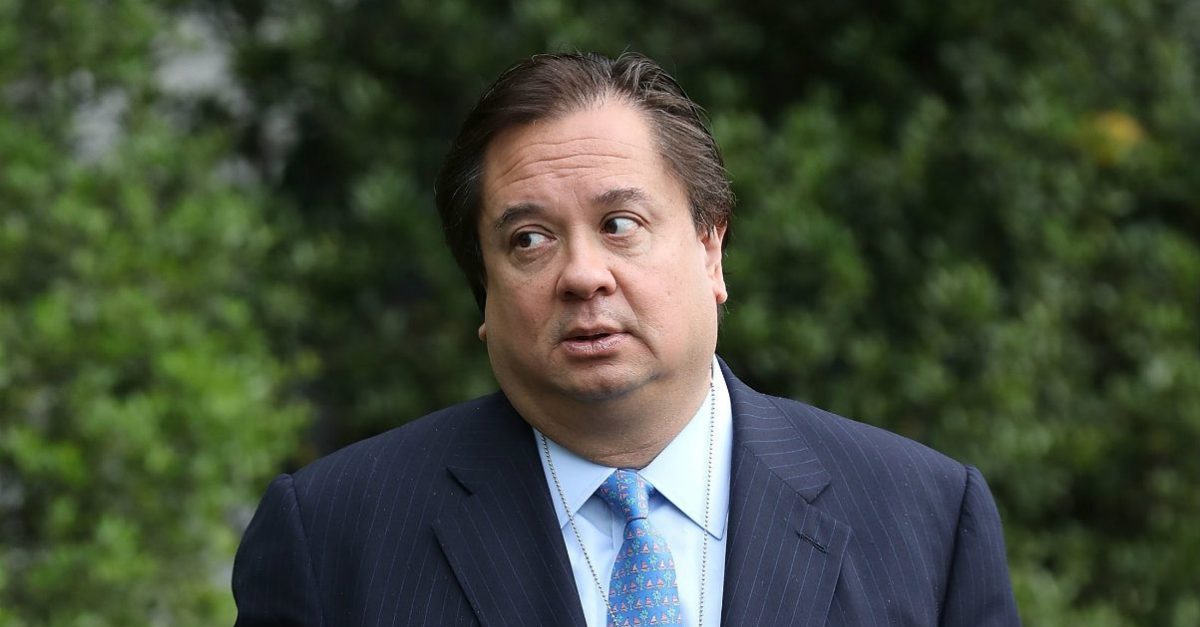 George Conway, frequent Trump critic and husband to White House counselor Kellyanne Conway, is speaking out in an interview about his public attacks on the president, as well as Trump's new attacks on him.
Amid Trump's wild tweetstorm this past weekend, Conway started expressing alarm about the president's mental fitness. Trump's campaign manager Brad Parscale called him a loser who's jealous of his wife, and the president himself echoed those sentiments:
A total loser! https://t.co/vm3Vv2f9jf

— Donald J. Trump (@realDonaldTrump) March 19, 2019
Conway spoke to the Washington Post partly to address his own tweets, and partly to push back on Parscale's assertion about how well he and POTUS know each other:
In a conversation with Trump at the wedding of Treasury Secretary Steven Mnuchin in June 2017, Conway said Trump approached him and complimented him for not taking a job under then-attorney general Jeff Sessions.

"He said to me, I remember it clearly, you were smart not to work for that guy," George Conway said. "He is so weak."

Trump then ranted for several minutes that Sessions should have never recused himself from the Mueller investigation. "I told him, I'd heard the recusal issue was pretty clear, that Sessions had to recuse himself," Conway said. "He took great affront at that."
He also shared details of other conversations he's had with Trump, including on a flight after the 2016 election when Trump asked him "if he should fire Preet Bharara" (which Trump ended up doing) and during a car ride when Trump talked about John Bolton and not really loving the mustache.
Conway said, "He didn't like the mustache. He just went on and on about the mustache."
(Bolton, of course, is now the White House national security adviser. Perhaps the mustache grew on him.)
Conway told the Post tweeting is a way of getting all of this off his chest "and move on with my life that day" so that he doesn't "end up screaming at her [Kellyanne] about it."
[photo via Getty Images]
Have a tip we should know? tips@mediaite.com
Josh Feldman - Senior Editor