George Conway: 'No One Needs' Donald Trump But Some People 'Haven't Figured It Out Yet'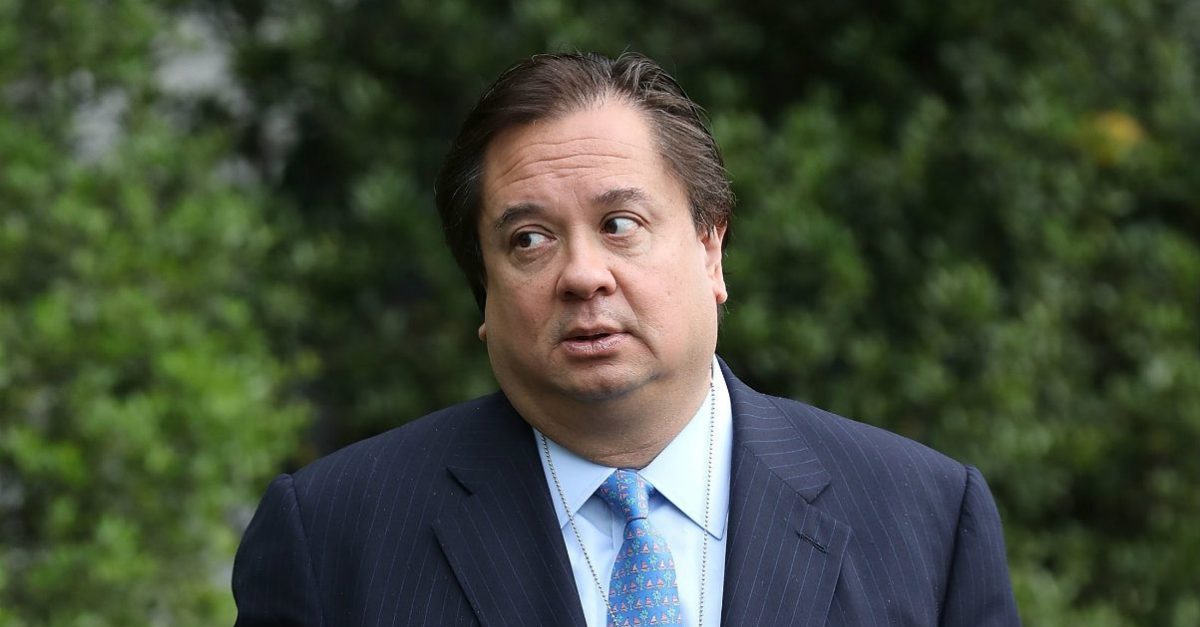 George Conway mocked President Donald Trump again today and said that "some people" haven't yet realized they don't need him.
The husband of White House counselor Kellyanne Conway wryly commented on the government shutdown and Speaker Nancy Pelosi's (D-CA) State of the Union letter to POTUS:
She doesn't need him. And that is the biggest position of strength anyone ever has with him. https://t.co/GioKTXx20L

— Maggie Haberman (@maggieNYT) January 16, 2019
No one needs him. It's just that some people haven't figured it out yet. https://t.co/bffEeZS7vu

— George Conway (@gtconway3d) January 16, 2019
Conway, of course, has been openly critical of POTUS for a while now. There was even that Washington Post profile of the Conways' home life last year on this very subject.
But George Conway also mocked Trump this morning after Burger King subtweeted the President's Clemson feast and subsequent typo:
Think of how much of a laughingstock a president has to become to have *Burger King* make fun of him. Sad. https://t.co/aUBiBxQACr

— George Conway (@gtconway3d) January 16, 2019
[photo via Getty Images]
Have a tip we should know? [email protected]
Josh Feldman - Senior Editor