Giuliani: Trump's Team Should be Allowed to 'Correct' Mueller Before He Releases Final Report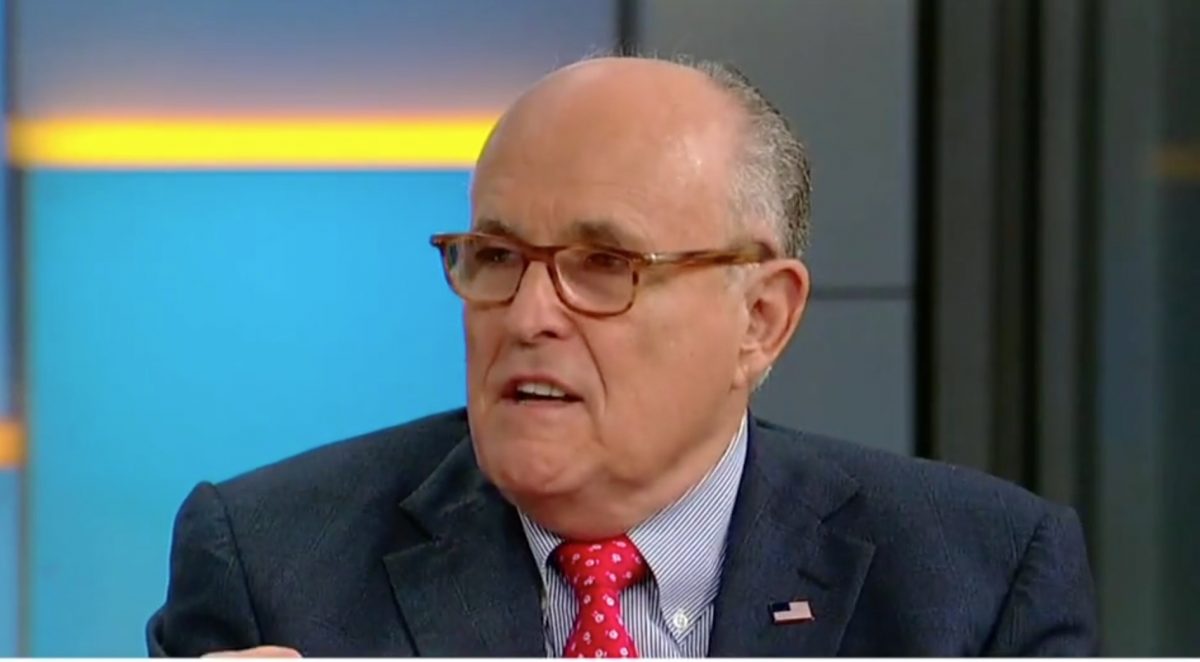 Rudy Giuliani used a broad-range interview on Thursday to say the White House should get to review and "correct" Robert Mueller's investigative findings before the special counsel presents them to the public.
The former mayor-turned-lawyer for President Donald Trump insisted to The Hill that "As a matter of fairness, they should show it to you — so we can correct it if they're wrong."
Giuliani acknowledges that it wouldn't look good for Trump if they administration tries to have parts of Mueller's report redacted from the public, but he also made a point of saying executive privilege must be upheld.
"Of course we have to see [the report] before it goes to Congress," Giuiani said. "We have reserved executive privilege and we have a right to assert it. The only way we can assert it is if we see what is in the report."
Giuliani also used a portion of the interview to shrug off the recent news that Paul Manafort shared poll data with a former business acquaintance believed to be connected with Russian intelligence. Though he seemed to think that wasn't a very smart course of action, Giuliani insisted there wasn't any real criminal element in Manafort's conduct.
"There is no legal protection of polling data," Giuliani said. "You can give it to anyone. Campaigns leak polling data all the time."
Giuliani also lashed out at "total, complete and absolute liar" Michael Cohen over the former Trump attorney's decision to testify before Congress.
— —
>> Follow Ken Meyer (@KenMeyer91) on Twitter
Have a tip we should know? tips@mediaite.com