GOP Congressman Brooks: Syrian Refugees Only Want a 'Paid Vacation' in America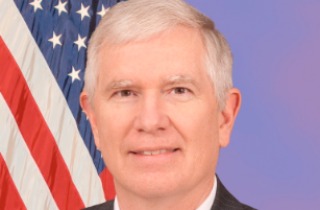 Given his history of railing against immigration, it should not be much of a surprise that Alabama GOP Congressman Mo Brooks sides with those saying that America shouldn't take in any refugees from Syria. On Friday, however, Brooks gave his thoughts that, rather than running away from civil war and ISIS activity, refugees are using government resettlement to get a "paid vacation" in the US.
"I'm one of these folks that think we need to stop paying these folks to come here. And we're paying them about $15,000 a year in free health care, free food, free shelter, free clothing, free transportation," Brooks said. "That answers very quickly why so many of them want to come to the United States of America. We're paying them to come here, it's a paid vacation!"
Brooks, who voted for the bill calling for greater scrutiny of refugees, also took shots at President Obama and Democrats by saying they are only interested in refugees in order to win elections. Brooks continued to say that violence is a fundamental aspect of Islam, and that a large part of the Muslim population supports the actions of terrorists.
"I think you can also make a pretty good argument that there is a large segment of the Muslim population that is not engaged in terrorism but who is morally in support of what these terrorists are doing," Brooks said. "It's been this way for 1,300 years."
Listen to the interview with the audio above (starting at 5:30), via The Dale Jackson Show.
[h/t MSNBC]
[Image via wikimedia commons]
— —
>> Follow Ken Meyer (@KenMeyer91) on Twitter
Have a tip we should know? tips@mediaite.com