GOP Congressman Slammed for Displaying 'Racially Offensive' Robert E. Lee Book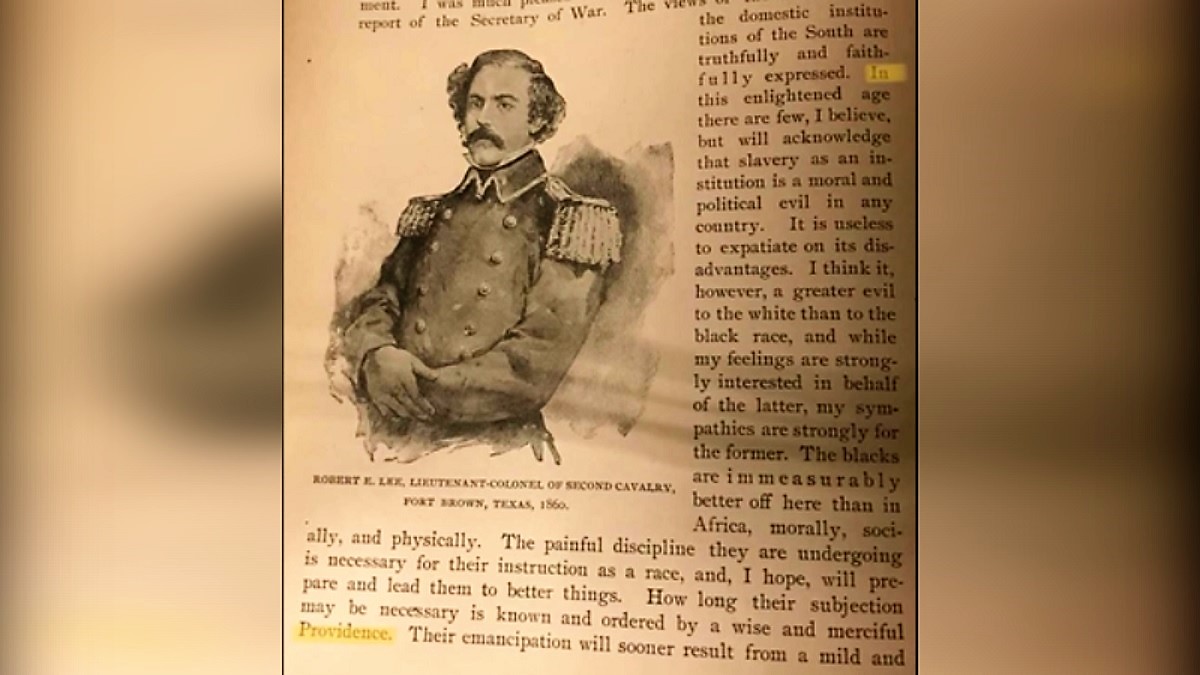 Republican Georgia Congressman Drew Ferguson is under fire for displaying a book in his congressional office that features a picture of Confederate General Robert E. Lee, and a quote claiming that "The blacks are immeasurably better off here than in Africa."
CNN reports that members of the American Federation of Government Employees discovered the book, "General Robert Edward Lee; Soldier, Citizen and Christian Patriot," on display under glass in a reception area at Ferguson's Congressional office. Legislative Political Coordinator and Union Steward Octavius Miller shared a photograph of the book to his Facebook account on Monday:
The passage is from a December 27, 1856 letter from Lee to his wife, in which Lee opines that slavery is "a greater evil to the white than to the black race," and that "The blacks are immeasurably better off here than in Africa, morally, socially, and physically. The painful discipline they are undergoing is necessary for their instruction as a race, and, I hope, will prepare and lead them to better things."
Ferguson did not meet with the union members, but his spokesman delivered a statement to CNN:
"The office was decorated by staff and the book in question was underneath a box of military challenge coins. I did not even know it was there," Ferguson said. "When my staff learned about it, they removed it and apologized to the individual who was upset by it."
This racist controversy is just the latest in a long string that have occured this Black History Month, and is a good reminder of why Black History Month is so necessary. Ferguson may have removed the offending book from his office, but there are still monuments to the white supremacist Confederacy all over the country, and an occupant of the White House who vociferously defends them.
[Image via screengrab]
Have a tip we should know? tips@mediaite.com