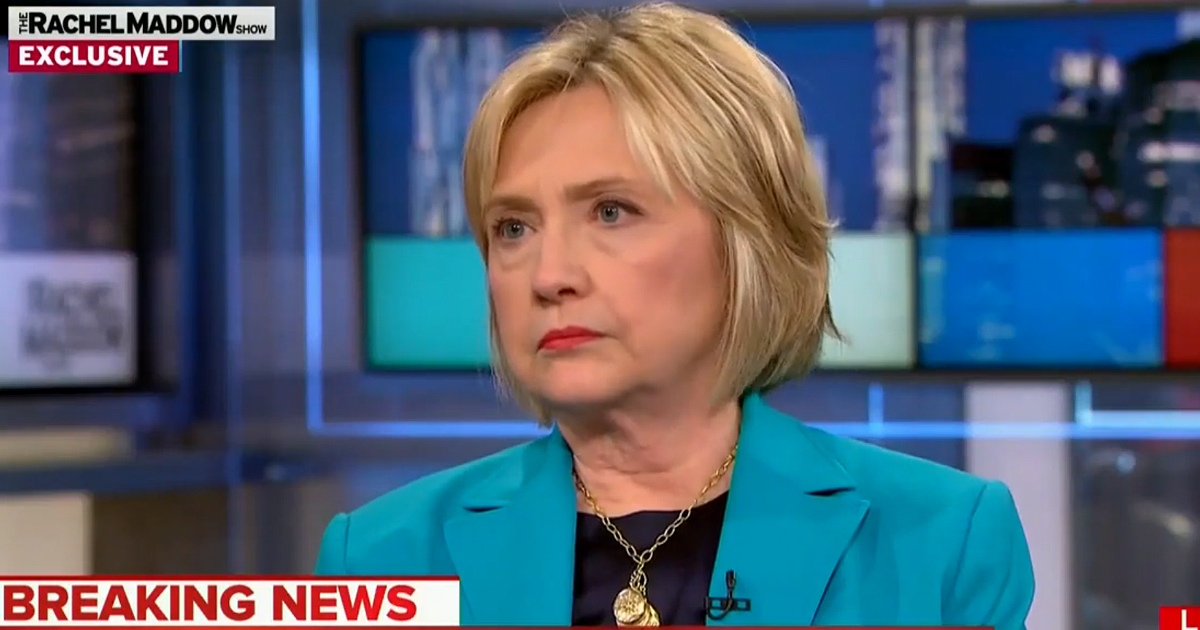 Though two years have passed since her defeat at the hands of President Donald Trump, Hillary Clinton somehow remains a fixture of Fox News programming — with the network's opinion and debate shows seemingly managing to find a place to mention her at least several times a week. After her latest comments, we suspect the former Secretary of State will be included in a bevy of Fox News show rundowns over the next few days.
In an interview with the Guardian, Clinton absolutely lit up Fox News — referring to the network as "a wholly owned subsidiary of Trump and the Republican party now."
"You watch Fox News, it's always, 'Something terrible is about to happen', 'Something terrible did happen', 'These people are doing all these awful things,'" Clinton said. "It is totally divorced from reality, but it is superb propaganda. I don't know the best way to puncture that. You have to hope that reality catches up with politics and entertainment at some point."
Fox News was not Clinton's only media target. The former Secretary of State slammed the press as a whole for, in her view, falling for tactics of distraction on the part of Trump and others.
"I believe that where we are now in the political cycle is that the press does not know how to cover these candidates who are setting themselves on fire every day, who are masters of diversion and distraction," Clinton told the Guardian. She added, "the press has to get smarter because that's basically how most voters get their information."
Have a tip we should know? tips@mediaite.com
Joe DePaolo - Senior Editor