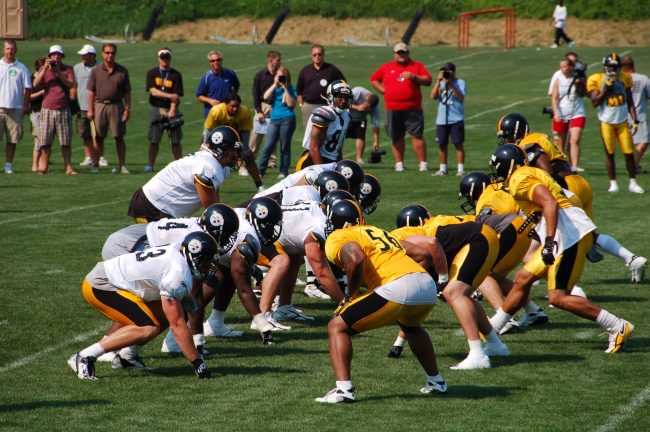 Week 13 of the NFL season concludes with an intriguing divisional matchup between one team looking to secure its spot atop the AFC, and another just hoping to sneak into the playoffs.
One of the NFL's most bitter rivalries in recent years renews Monday night at Paul Brown Stadium, when the 9-2 Pittsburgh Steelers visit the 5-6 Cincinnati Bengals.
Pittsburgh comes in red hot, winners of six straight – although they did struggle last Sunday night to eke out a win against the Aaron Rodgers-less Packers. A win Monday night gives them a three game lead with four to play, and with the collapse of Kansas City, a first-round bye would be all but certain. That should set up a showdown on Dec. 17 with a Patriots team the Steelers just can't seem to get past.
It figures to be a wild scramble in the AFC for the final playoff spot, and the Bengals are hoping to play themselves into it. Right now, five teams seem to be in the equation for that spot; the Ravens (who currently lead at 7-5), the Bills, the Chiefs, the Chargers, and the Raiders (although one of those last three will win the AFC West). Cincinnati had a tough schedule the rest of the way. But if they can make it to the last week with a chance, they'll play Baltimore on the road — with that playoff berth quite possibly on the line.
Kickoff for is set for 8:30 p.m. ET. Sean McDonough and Jon Gruden have the call. You can catch the action live on ESPN, or stream it online free with a cable subscription via WatchESPN on your pc, phone, or tablet. WatchESPN can be downloaded from Apple's iTunes Store, and the Google Play Store.
[image via Shutterstock.com]
Have a tip we should know? tips@mediaite.com
Joe DePaolo - Senior Editor