Trump UN Nominee Reportedly Praised Milo Yiannopoulos Multiple Times: 'Milo Rocks'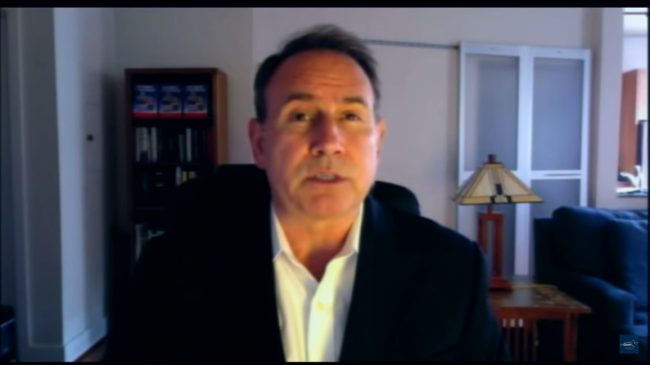 The folks at CNN's KFILE have done it again.
In a new report by Andrew Kaczynski and Chris Massie, a review of the social media posts made by President Donald Trump's pick for a top United Nations position reveals that the man has been a big fan of conservative provocateur and white nationalist sympathizer Milo Yiannopoulos.
Per the findings, Patrick Murray — an ex-Army officer who was nominated by Trump to be the alternate representative for special political affairs to the UN — took to his personal Facebook page numerous times last year to praise the former Breitbart tech editor.
On Facebook, Murray praised Yiannopoulos multiple times in 2016, writing comments of approval like "Milo rocks," "preach, Milo!," and "clone this guy" while sharing videos of Yiannopoulos denouncing campus safe spaces, arguing that Britain should leave the European Union to stop Muslim immigration and talking about the 2016 presidential election.

In one of the articles shared by Murray, Yiannopoulos writes about a plan Trump proposed to screen incoming immigrants for their "commitment to Western values," saying, "The test will apply to all immigrants, yet its obvious target is Muslims, who, as we know, get a bit bomby in the presence of gays, a bit rapey in the presence of women who wear skirts shorter than their ankles and generally a bit hostile and violent around anyone who doesn't have their bum in the air five times a day."
Murray also shared provocative and inflammatory memes on his social media pages over the past couple of years. Among them were posts claiming Barack Obama and Al Sharpton wanted race riots and one stating that Bill Clinton was waiting for Caitlyn Jenner to transition so the ex-president could hook up with her.
Recently, the Department of Homeland Security's head of community outreach stepped down after KFILE exposed his past racist and anti-Muslim social media posts.
[image via screengrab]
—
Follow Justin Baragona on Twitter: @justinbaragona
Have a tip we should know? tips@mediaite.com