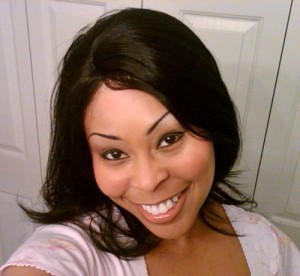 Conservative activist James O'Keefe is leaving a trail of disgruntled former associates in his wake, but the latest of these could deal a fatal blow to the ACORN auteur's reputation. Nadia Naffe, who filed a criminal harassment complaint against O'Keefe in November (it was dismissed due to jurisdictional issues), has begun publishing a multi-part series of posts to her blog, the first of which is entitled "My Time as an Accomplice to Convicted Criminal James O'keefe."
The next part promises to elaborate on that November incident, which, along with Naffe's tantalizing Twitter feed, carries disturbing echoes of the Abbie Boudreau "CNN Sex Boat Caper."
O'Keefe, who has seen his media buzz steadily decline, was, perhaps, most damaged by reports of a failed plot to sexually humiliate then-CNN correspondent Abbie Boudreau (now with ABC News). She reported, in September 2010, that, based on documents and eyewitness accounts, James O'Keefe had planned to lure her onto a boat filled with sex toys and hidden cameras. The plan called for the boat to set sail with O'Keefe and Boudreau aboard, so that the reporter would be unable to escape, at which point O'Keefe would try to "seduce" her. The plan called for the "prank" to end with Boudreau in tears, begging to be let off of the boat.
The plot was foiled when conscience-stricken O'Keefe associate Izzy Santa warned Boudreau, minutes before the "caper" was to take place. Even conservatives were quick to denounce O'Keefe, whose antics were already wearing thin with them.
O'Keefe later said that he had rejected some elements of the plan, but Boudreau stood by her reporting, and O'Keefe offered no evidence to support his claim. In an October interview, I asked O'Keefe why he hadn't released emails or other evidence that would show he rejected the plan. O'Keefe told me that such emails do exist, but that he doesn't plan on releasing them. Despite having agreed to discuss it, O'Keefe then refused to comment when pressed on the issue.
Naffe's complaint alleges that O'Keefe invited her to his New Jersey home to work on a project, where she was to stay in a finished barn to save money on hotels. They got into an argument, according to Naffe, and O'Keefe abandoned her in the barn, refusing to take her to a train station so she could go home.
Naffe also alleges that she began to feel physical disorientation, and was eventually unable to move under her own control, after sharing beer with O'Keefe. She said O'Keefe and a friend eventually drove her to Penn Station in New York and thatO'Keefe and his friend had to help her into the car, and that she passed out during the ride. She says she woke up at the train station, and later noticed items, including panties, missing from her luggage.
In the first part of her tell-all, Ms. Naffe talks about an early O'Keefe investigation into Rep. Maxine Waters that she participated in, but which she says was quashed in the wake of the Shirley Sherrod scandal. She says she later wrote to Rep. Waters to ask for forgiveness.
However, at the end of the piece, she promises to discuss "The Barn Incident" in part two. While many details were included in Nadia Naffe's testimony at that harassment hearing, her Twitter feed hints at much more. In response to a tweet from the late Andrew Breitbart about a pending lawsuit between O'Keefe and Current TV's Keith Olbermann and David Shuster, Naffe hinted at the deeper nature of her allegations:
@AndrewBreitbart: There is no 'rape plot', you slanderous, libelous wannabe Media Matters smear junkie. @DavidShuster @jamesokeefeiii

@NadiaNaffe: Now, your an expert on 'rape plots'? I called you that night I was held in the barn to ask for help @andrewbreitbart @DavidShuster
In response to another tweet, from a user calling her a "piece of shit," Ms. Naffe retweeted the following:
@OccupyRebellion: @sarahcgoldstein @NadiaNaffe Why is she a piece of shit Sarah? If James drugs you and tries to rape you, you better keep quiet, right??
Her Twitter feed is filled with other clues about what she calls her "ordeal that night in the barn," including this reference to the Abbie Boudreau "Sex Boat" story:
@NadiaNaffe: Yes, I know abt the foiled plot against @abbieboudreau. Glad she was not imparted by substances & was able to escape
Elsewhere in the Twitter feed, Nadia Naffe hints at details of an allegation by "Sex Boat" whistleblower Izzy Santa:

@ElectMarcoRubio: @NadiaNaffe Izzy Santa's lawyer writes a mean demand letter. I still don't get why @JamesOKeefeIII showed up to take a bath at her apartmnt
@NadiaNaffe: I have never and I mean never had a male colleague show up at my place, strip down in my bathrm and take a shower. NEVER.@ElectMarcoRubio

@NadiaNaffe: James was there cus he wanted "lovey dicey kiss kiss" He swore he never had sex with Izzy, but it sure looks like he tried @ElectMarcoRubio
I contacted James O'Keefe for comment on this story. Aside from wondering if I really wanted the truth, or simply wanted to "smear" him, O'Keefe launched his own smear at Nadia Naffe. Via email from James O'Keefe:
The outcome of the probable cause hearing speaks for itself.

If you refuse to publish the fact this person was arrest for domestic violence in 2001 — public record, and you refuse to publish the fact this person sued the Bush/Cheney campaign in 2004, you will be acting in willful disregard for the truth.
Consider it done, James. Nadia did sue the Florida Republican Party, the Republican National Committee and the Bush-Cheney re-election campaign in 2004 for "racial discrimination, a racially hostile work environment and retaliation," which, I guess, makes her guilty of Working While Black.
It's also true that she was arrested, and cleared, of Domestic Abuse, according to court records. That makes her guilty of…nothing.
Neither of these facts appear to have any relevance to Ms. Naffe's allegations, but it is instructive that, when asked for comment regarding this story, Mr. O'Keefe opted to attack his accuser, rather than to speak in his own defense. That may change once Nadia Naffe publishes the rest of her story.
Nadia Naffe did not have a comment for Mediaite regarding this story.
Update: Shortly after this story was published, James O'Keefe sent the following additional comment:
No, informing you about the existence of public court records — that speak to possible motive — was not my only comment to you. For the record, I break a huge story about dead people getting ballots in Vermont. You ignore this and two days later you bring up this issue which was dismissed months ago. You journalists cleary (sic) want my scalp by running lies and fabrications. This is a blatant smear, But it'll take a bullet to stop me. My price is my life.
Have a tip we should know? tips@mediaite.com