Jason Chaffetz Backtracks, Says He'll Vote For Trump But Won't 'Defend Or Endorse' Him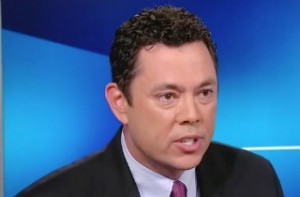 With less than two weeks left until Election Day, one of the more influential Republicans on Capitol Hill decided to go back on his word and state that he was now going to support the GOP presidential nominee.
Earlier this month, Rep. Jason Chaffetz (R-UT) announced that he could no longer back Trump after the "grab 'em by the pussy" Access Hollywood tape came to light. At the time, he stated:
"I'm out. I can no longer in good conscience endorse this person for president. It is some of the most abhorrent and offensive comments that you can possibly imagine."
Now, he's back on board with Trump, but is hedging his bets by saying he won't defend or endorse the candidate.
I will not defend or endorse @realDonaldTrump, but I am voting for him. HRC is that bad. HRC is bad for the USA.

— Jason Chaffetz (@jasoninthehouse) October 27, 2016
As one would expect, Chaffetz faced a bunch of ridicule on Twitter over his flip-flop.
I understand Republicans like @jasoninthehouse lack personal principles and are living in terror. But, like, why can't they just keep quiet?

— southpaw (@nycsouthpaw) October 27, 2016
My best guess: Jason Chaffetz decided he could never be speaker if he didn't support the GOP nominee.

You know, courage and such.

— Matt Fuller (@MEPFuller) October 27, 2016
Looks like @jasoninthehouse will end up on https://t.co/jIKUwHQhmv wall of shame after all. https://t.co/KBWleiDEfG

— Matt Ortega (@MattOrtega) October 27, 2016
Jason Chaffetz, who said he couldn't face his daughter if he endorsed Trump, now says he's voting for him https://t.co/HGmZZQfzbA

— Blake Hounshell (@blakehounshell) October 27, 2016
[image via screengrab]
–
Follow Justin Baragona on Twitter: @justinbaragona
Have a tip we should know? tips@mediaite.com