Jason Chaffetz Gets Pummeled Over Jab at Elizabeth Warren's Heritage Claim: 'Miserable Bastard'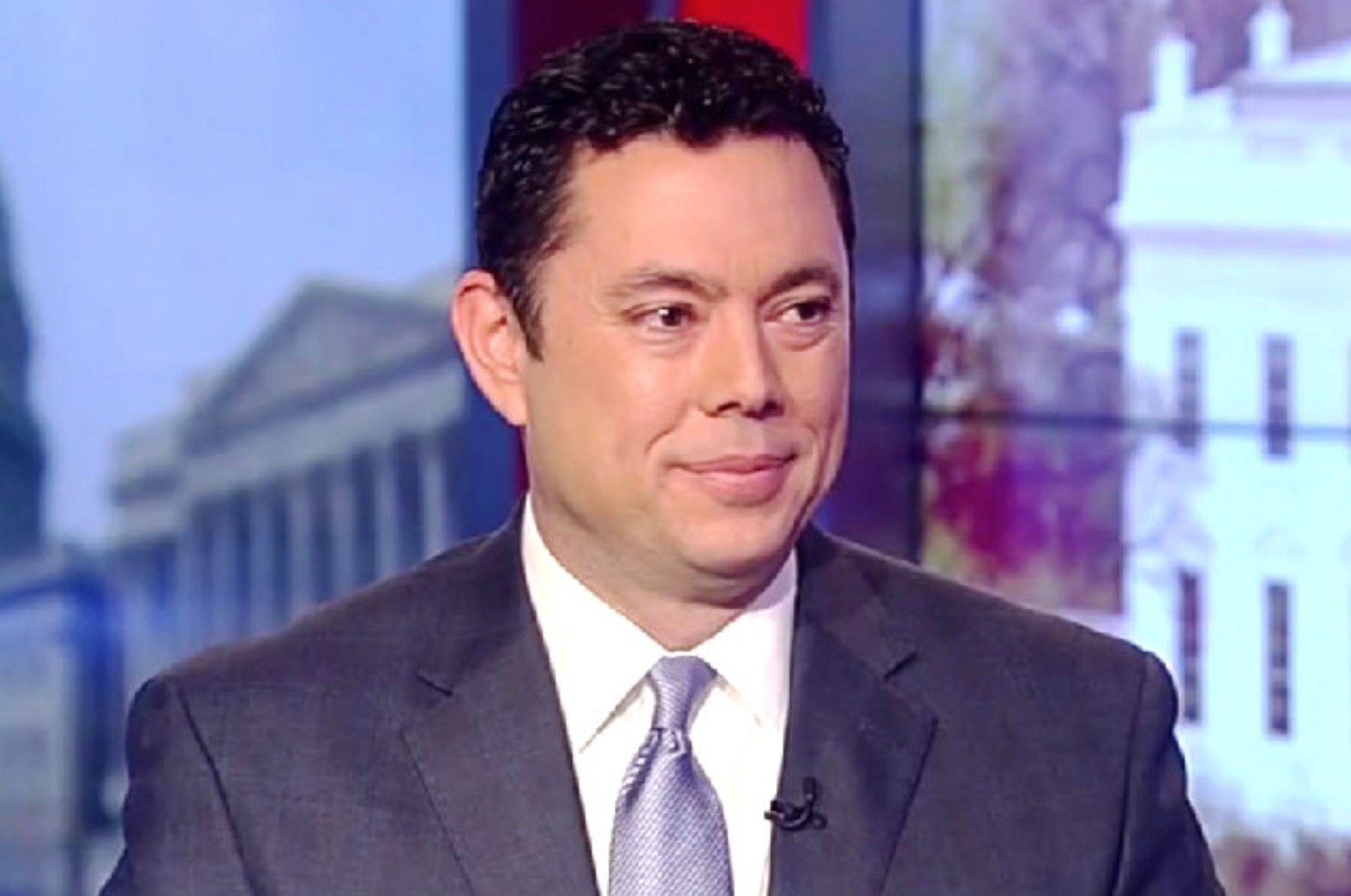 Former congressman-turned-Fox News contributor Jason Chaffetz (R-UT) decided to go full-troll on Thursday in the aftermath of the controversy over Senator Elizabeth Warren's (D-MA) heritage this week.
Chaffetz appears to be in Disneyland this week, seeing as he just posted this picture to his social media accounts.
As you can probably tell, Chaffetz is making a joke about the DNA test Warren released this week, which she's calling proof of her recurring claim to have Native American ancestry. Critics have bashed Warren for years over the lack of evidence to her claim, and this week, the scrutiny was renewed over the fact that her test results show that her Native DNA percentage might actually be extremely remote.
Political observers are taking notice of Chaffetz's mocking picture, and most of them are calling it either downright racist or a screw up of an issue where Warren's critics might've had the upper hand:
There was a time when Jason was one of the more thoughtful members of Congress. https://t.co/wG9ssmjAn9

— Noah Shachtman (@NoahShachtman) October 18, 2018
constantly amazed at the ability of pols to take a slam dunk issue and faceplant with it. https://t.co/VHUeNTrEbP

— Jeff B. (@EsotericCD) October 18, 2018
Remember when racism was embarrassing? https://t.co/vfPpeKABKQ

— Seth Masket (@smotus) October 18, 2018
He's at Disneyland. With children. Making racist jokes. Please do better. https://t.co/J9PD1jrkSN

— Kate Bennett (@KateBennett_DC) October 18, 2018
What a miserable bastard Jason Chaffetz is. https://t.co/JarBoF8dXj

— Jeffrey Guterman (@JeffreyGuterman) October 18, 2018
Whatever anyone's feelings about Warren, she's being subjected to overtly racist attacks from mainstream Republicans that are also attacks on all Native Americans. This was true before the DNA test and it seems to be getting worse. https://t.co/ALAu3BOpvz

— Only using this platform for BOO-ms (@DavidKlion) October 18, 2018
We deserve better. https://t.co/dP9MwghioB

— Jim Roberts (@nycjim) October 18, 2018
Regardless of whether Elizabeth Warren is 100% or 1/1024th Native American. This tweet from former member of the House and current Fox News commentator @jasoninthehouse is 100% racist, offensive and inexcusable. https://t.co/VuFrCnn6O5

— Erin Schrode (@ErinSchrode) October 18, 2018
So, here we are. https://t.co/MbHjtwE5tL

— Chris Cillizza (@CillizzaCNN) October 18, 2018
Hope you can still look your teenage daughter in the eye after showing her this. https://t.co/MXdT4zLKT0

— Gary Legum (@GaryLegum) October 18, 2018
[Image via screengrab]
— —
>> Follow Ken Meyer (@KenMeyer91) on Twitter
Have a tip we should know? tips@mediaite.com