Jerry Falwell Jr. Is Urging Trump to Fire Sessions: 'Not on the President's Team'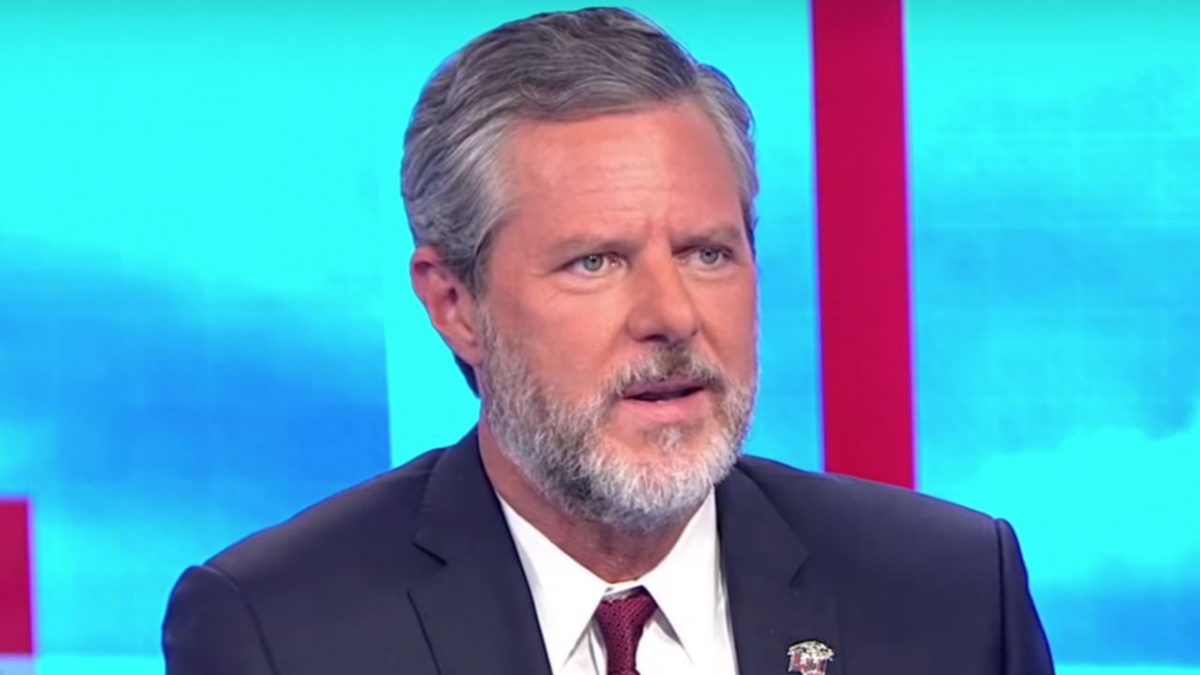 Liberty University president Jerry Falwell Jr. has been on a big anti-Jeff Sessions kick recently.
Strangely @jeffsessions appeared unannounced at @LibertyU the night before the 2016 election on a bus tour. I told students but could get almost none of them to come hear him. Could it be our students were the first to see he was a phony pretending to be pro- @realDonaldTrump ?

— Jerry Falwell (@JerryFalwellJr) August 2, 2018
Are there any grownups w/ integrity left in the DOJ? When I was a kid, I watched Repubs join Dems to force Nixon out. Now Dems won't join Repubs to lock up Comey, Lynch, Ohr, Rosenstein, Strzok, @HillaryClinton, @BarackObama & maybe even @jeffsessions despite damning evidence!

— Jerry Falwell (@JerryFalwellJr) August 10, 2018
Yep and I think they deceived @realDonaldTrump into appointing them. They should rot in the same jail

— Jerry Falwell (@JerryFalwellJr) August 13, 2018
This comes as President Donald Trump himself has been publicly raging against his own Attorney General, and per Politico, Falwell has been urging the President to actually drop him:
"He really is not on the president's team, never was," Falwell, the president of Liberty University, said of Sessions. "He's wanted to be attorney general for many, many years. I have a feeling he took a gamble and supported the president because he knew he would reward loyalty."

Falwell said he has urged the president to fire Sessions and told POLITICO he plans to bring up the subject again Monday evening at a small gathering with Trump and the first lady.
RELATED: Jerry Falwell Jr. is a Religious Leader Alright, But for What Religion?
Last week Sessions put out a statement pushing back against Trump's public criticisms saying, "While I am Attorney General, the actions of the Department of Justice will not be improperly influenced by political considerations."
[image via screengrab]
Have a tip we should know? tips@mediaite.com
Josh Feldman - Senior Editor