Jonah Hill's Salary Sacrifice for Scorsese Mirrors Life of Those Trying to Make It in TV News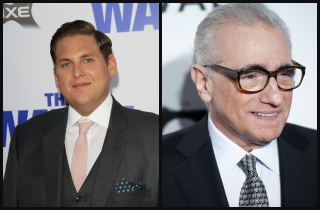 Jonah Hill first came on my radar in the summer of 2007. Still the proud manager (for lack of a better description) of a Jersey Shore beach house in Sea Girt, rainy Sunday afternoons for our overserved-on-Saturday-night crew meant a trip to the movies in nearby Brick.
Superbad was the choice one August day, although outside of Seth Rogen—who wasn't even the star—I had no idea who its primary actors were, nor what the flick was about. Two hours and a broken rib cage later from laughing as hard as any movie seen since There's Something About Mary, it was clear who the next big thing in comedy was in the form of the then-23-year-old Hill.
Seven years later, he has become that guy you want co-starring in any movie. Moneyball—hardly a comedy—earned him a best supporting actor nomination. Get Him to the Greek and 21 Street are two of the most underrated offerings on his resume. He's arrived and ain't going anywhere.
Which is why it was shocking to learn on Howard Stern's radio show this week that Hill accepted a mere $60,000 for his Oscar-nominated role in The Wolf of Wall Street (the film took seven months to shoot). To put that number into context, the $60K represents 0.6 percent of what Leonardo DiCaprio was paid for the same movie ($10 million).
So given Hill's massive following, his rising-star status, his likable, clean image in Hollywood, why take so little? Answer: To work with the great Martin Scorsese (Taxi Driver, Raging Bull, Goodfellas, Casino, The Departed).
"They gave me the lowest amount of money possible…that was their offer. And I said, 'I will sign the paper tonight. Fax me the papers tonight. I want to sign them tonight before they change their mind'…I would sell my house and give him all my money to work for him. This isn't what you make money for."
Hill's perspective likely resonates with young adults trying to make it in television news or even fake television news. Want to be an intern for The Daily Show? Sure, Jon Stewart may clear $25 million per year, but his interns—like almost all in television—aren't paid a dime. Want to be an associate producer or booker in cable news? Be prepared for a salary that roughly matches your age ($25-$30K per year) and hours that would make your average sweatshop worker cringe (six days a week, oftentimes weekends and—if deciding to work on a morning show as I once did—waking up at friggin' midnight to go to work).
So why the small salary? Competition…plain and simple. The folks who run television news from small towns to big cities all have the same philosophy: "If you don't like your salary and hours, well, guess what? There are 50 other resumes on my desk right now of candidates willing to replace you for less."
So these poor souls suck it up. They look at their co-workers—all with that beaten down look that comes from one too many cups of coffee, one too many segments to produce to feed the insatiable beast that is almost-24/7 cable news—and form a bond similar to soldiers in battle. But ask most of them—particularly the ones who may have worked in other industries where the day is tedious and predictable—and most will say some variation of this:
"You know what? The pay sucks. The hours suck. But I love it."
Ultimately, the eventual payoff is always the motivation, and that isn't necessarily defined by money. There's that hope of moving up from associate producer or booker to segment or line producer, or one day, senior or (gasp) executive Producer…all while learning from those you hope to replace along the way.
For those who aspire to be on-air, it's about doing reports in the snow, standing in flood waters, carrying your own camera, setting up your own shot, editing your own packages, and then checking your Twitter feed or your Facebook page after it airs only to realize that seemingly no one (outside of friends and family) actually saw what you put so many calories into.
But it doesn't matter, just like it doesn't matter to Jonah Hill that he got paid less 99.4 percent less than Leo on Wolf.
Jonah doesn't come from an acting family, doesn't have Hollywood looks. What he does have is an appreciation of his line of work. Talent that he was lucky got discovered. And an appreciation of the value of working with those he can learn from…
Many looking to get ahead in television news have that same feeling.
Money makes the world go round.
But as the old saying goes…
You can't take it with you when you go.
At the end of the day, all you have are memories.
— —
>> Follow Joe Concha on Twitter @ConchaMedia
Have a tip we should know? tips@mediaite.com