Ahead of the upcoming return of The Muppets to prime-time television on ABC, the popular characters Kermit the Frog and Miss Piggy announced their separation in early August. It's all apart of the show's steadily-increasing PR game, not to mention the characters' first time tackling an otherwise very adult subject.
However, the latest addition from ABC includes the news that Kermit has a new girlfriend named Denise, and she's horrifying: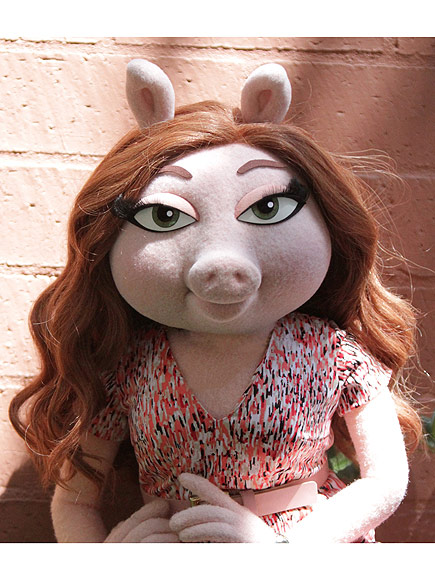 To be fair, that sounds really, really terrible when taken out of context, especially in terms of judging female characters solely for their physical appearance. (Or judging characters in terms of racial connotations, as Anthony Horowitz discovered today a la James Bond and Idris Elba.) Doing so is terrible, and I would never advocate such a practice in my writing.
However, let's be crystal clear about Kermit's new significant other:
She's just a puppet, and has no real-world referent — unlike fictional characters portrayed on television by real people.
Due to the puppet's design, as well as my childhood-derived fear of John Carpenter's horror masterpiece, The Thing, I can't help but suspect she wants to consume Kermit and take his amphibian form.
I'm dead-serious about #2. No really, just look at the way she stares at Kermit in this official photo, courtesy of Andrea McCallin and ABC: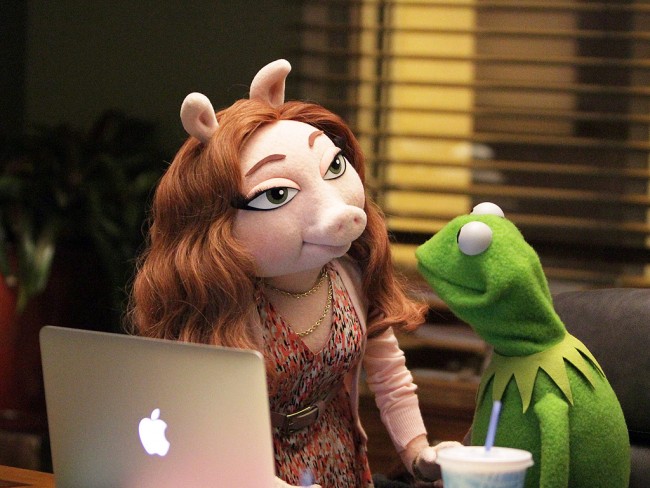 I am absolutely terrified of The Muppets's latest television incarnation because of this. Whether or not I'll be able to bring myself to watch it remains in doubt for the time being.
[h/t BuzzFeed, People Magazine]
[Images via screengrab and Andrea McCallin/ABC]
— —
>> Follow Andrew Husband (@AndrewHusband) on Twitter
Have a tip we should know? [email protected]