L.A. City Council Votes to Boycott the State of Arizona Over Immigration Bill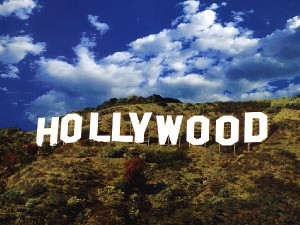 Get your "Hollyweird" insults locked and loaded, fans of immigration laws, because the latest opponents of the Arizona Immigration Bill appears to be the entire city of Los Angeles. Well, not the entire city, of course, but the council elected to represent them. The Los Angeles Times reported yesterday that the L.A. City Council voted 13-1 to "ban most city travel to Arizona and future contracts with companies" in the state of Arizona. Looks like it's time for an all out city fight!
From the Los Angeles Times:
"During a morning-long debate on the resolution, council members compared Arizona's action to Nazi Germany and the beginning of the Holocaust, as well as the internment and deportation of Japanese Americans during World War II. A new Arizona law, which will take effect July 23, will require police to determine whether people they stop are in the country illegally, which critics say will lead to racial profiling.

'Los Angeles the second-largest city in this country, an immigrant city, an international city. It needs to have its voice heard,'' said Councilman Ed Reyes, one of the resolution's sponsors. 'As an American, I cannot go to Arizona today without a passport. If I come across an officer who's having a bad day and feels that the picture on my ID is not me, I can be … deported, no questions asked. That is not American.'"
While there was only one dissenting vote on the council, some officials for the Port of Los Angeles and Los Angeles International Airport aren't happy with the vote. While the ban isn't an all out boycott, the council is instructing those officials to think long and hard about whether or not they need to work with Arizona.
So that now makes the list of opponents to the Arizona bill include a basketball team, a fictional Mexican superhero, and an entire city. Gee, this bill must be really unpopular in this country. Oh wait…
Have a tip we should know? [email protected]