'Libelous, False, And Defamatory': Deadline Hollywood Fires Back At Report On Founder Nikki Finke's Firing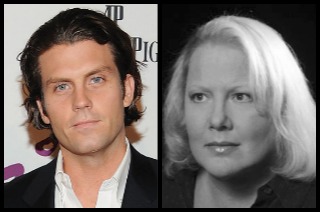 On Sunday, The Wrap reported a "shocker" about Deadline Hollywood firing its own founder Nikki Finke — because her boss has "had enough." Deadline fired back shortly after, with Mike Fleming penning a note about the "completely erroneous" story. In an email to The Wrap, Deadline deemed the report "libelous, false, and defamatory."
"The scourge of Hollywood media has clashed repeatedly with her boss, who apparently has had enough," The Wrap's Sharon Waxman wrote.
Jay Penske, the CEO of Penske Media, which bought Deadline in 2009, told several top Hollywood executives last week that he was firing Finke, complaining she had crossed the line one too many times in sending poison-pen emails berating sources over scoops she lost to competitors.

"She's been sending emails saying, 'I'm going to f— you,' and Jay says he's had it," said one top executive.
Deadline's response went up an hour later — in which Fleming said he didn't believe the report "for a minute. Nobody fires Nikki Finke." He quoted from an email Jay Penske sent to Waxman, labeling the story "completely erroneous." He also shared an internal email:
As you may be aware, Sharon Waxman at TheWrap has just published a libelous, false, and defamatory story on her blog, in which she claims amongst other things that PMC has fired Nikki Finke from Deadline.

This is a complete fabrication, with not an ounce of truth to it. Just to be clear, Nikki Finke has a multi-year contract with the Company, and it is the Company's absolute intention to continue its obligations under the agreement.

It is sad when a rival business feels the need to fabricate stories to create traffic and notoriety. Due to the defamatory and disparaging nature of some of the completely innaccurate statements made by Waxman, PMC has turned this matter over to our attorneys. Contact me with any questions.
Sunday night, the Los Angeles Times also got in on the story, reporting about the trouble between Finke and Penske — and a window of opportunity that would allow her to leave.
According to people close to Finke, her PMC contract has a window, opening this month, that allows her to leave Deadline. It is no secret around Hollywood that Finke has been unhappy with Penske since PMC bought rival trade publication Variety. Finke was hoping to play a role in running Variety for PMC, but none has materialized.
And the speculation begins…
UPDATE: Finke herself posted a response on Monday morning, asserting that won't nor does she have to discuss her contract or relationship with Penske. Instead, she took it to Waxman:
Nothing new: the desperate Sharon Waxman and her revolving door staff have been writing inaccurately about me for years, and doing it to drive traffic to her failing website, and refusing to correct even the most blatant errors. Last night Waxman sent a joint email to my boss and myself at 6:43 PM. She waited two whole minutes. Then she posted her story about us at 6:45 PM. That's a rotten thing to do, not to mention bad journalism, and she knows it. And it's yet one more reason I call her website The Crap.
Rather than dispute Waxman's story "line-by-line," Finke sought to illustrate her point by denying Waxman's story about her sending "I'm going to f— you" emails to Penske. Those emails don't exist, Finke said. Penske "knows I'm a bitch. That's why he bought me." With the post, she included a string of emails.
Have a tip we should know? tips@mediaite.com