LinkedIn's Daniel Roth Explains Why You Won't Find Fake News on the Social Media Site (Hopefully)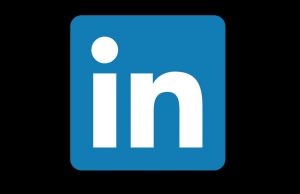 By now the perceived threats surrounding the "fake news" epidemic are well documented, as are Facebook's attempt to curtail the proliferation of misleading headlines that tout blatantly false stories. The social media giant has had to mount its strongest effort yet to combat fake news, recently experimenting with various warnings to some of its members — all told, 1.8 billion of them worldwide — about unverified stories.
However, it's not a problem that you're likely to see infiltrate LinkedIn, in part to its emphases on "human editors" according to company executive editor Daniel Roth.
Roth spoke with Peter Kafka of Recode Media and revealed that while Facebook made headlines in 2016 after letting go of staff to eliminate bias in trending news, LinkedIn stayed focused on the human element of filtering when necessary.
"We all have sweatshirts, hoodies, that say 'human editors' on them," he revealed, identifying that the more than two dozen editors around the world are responsible for "creating, cultivating and curating" content to clean up content.
He joked about one of the most popular fake news stories in recent weeks that actually led to real life consequences: "I don't want to jinx myself, but #pizzagate has not shown up on LinkedIn."
Roth also purports that one of the key differences in the type of content that winds up on LinkedIn versus Facebook is the purpose and culture of the social media networking site. Given the workplace-oriented focus of LinkedIn, users are far more apt to self-police content and call out others who stray too far outside of a lane of employment decorum.
"When people start talking about politics [on LinkedIn], you see this flood of comments beneath what they are writing, saying, 'This isn't Facebook. Please don't put that here. This is LinkedIn, please talk about business,'" Roth explains, noting that it's not an official LinkedIn policy to say these things, simply the actions of the users themselves.
Additionally, the visibility of LinkedIn as a high-consequence landing page means that people are far more cautious to post content that could be questionable to employers present or future. "When you write or share or comment on LinkedIn, your boss sees it, your employees see it, your future business partners see it," Roth said. "So people tend to be much more careful about what they say."
Listen above via Recode Media.
—
Have a tip we should know? tips@mediaite.com