Man Reportedly Obsessed With Fox News, GOP Jailed For Threatening To Kill 'Liberal' Girlfriend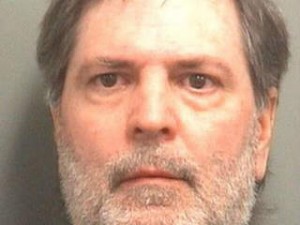 In today's installment of strange news stories: A Florida man, allegedly "obsessed with Fox News and the Republican party," was jailed yesterday after he reportedly threatened his girlfriend, feeling he had to kill her because she's "liberal."
David A. Kappheim, 60, is in jail without bail — charged with domestic battery, aggravated assault and criminal mischief. His girlfriend, 59, had told police about several past incidents, according to the Palm Beach Post. As for the said obsession, inside the woman's apartment, "the deputy said he found documents that made him believe Kappheim is obsessed with Fox News and the Republican Party, and that he may be a danger to others."
The background, per the Post's report:
On Saturday, Kappheim showed up at her friend's house uninvited and "stark naked," she said, according to the arrest report.

She said he tried strangling her the next day.

The couple lived together but she asked him to move out. On Tuesday, Kappheim asked to borrow her car so he could move his belongings out. The woman said she agreed but asked him to drive her to work first.

Throughout the ride, the woman said Kappheim drove "recklessly." When she asked him not to kill her, he allegedly responded by laughing out loud. On Wednesday, she called the sheriff's office for help.

When Kappheim was approached by the arresting deputy, he said "he was very conservative and (his girlfriend) was a liberal." He also told the deputy that "he felt that he was going to have to kill her," the report said.
Kappheim, himself, admitted to trying to kill her three times.
(H/T Political Wire)
Have a tip we should know? [email protected]